Here is a guide on how to create encrypted disk images in MacOS to backup or store files in a secure fashion.
When we store data on our Mac computers, we predominantly place it on our hard drives or on an external source. There are also online options available for storage such as DropBox or Carbonite, all of which have various benefits.
There is also a way to securely encrypt a disk image, which is a digital version of a hard drive, right on your Mac.
How to Create Encrypted Disk Images in MacOS
Here are the steps to create an encrypted disk image to store data in.
Creating Encrypted Disk Images
In order to create a disk image to use, we will need to use the application Disk Utility. Disk Utility is a great tool for disk diagnosis and getting helpful information about your hard drive. when you open the Utility, you will navigate to the File Menu, then click New Image and then Blank Image.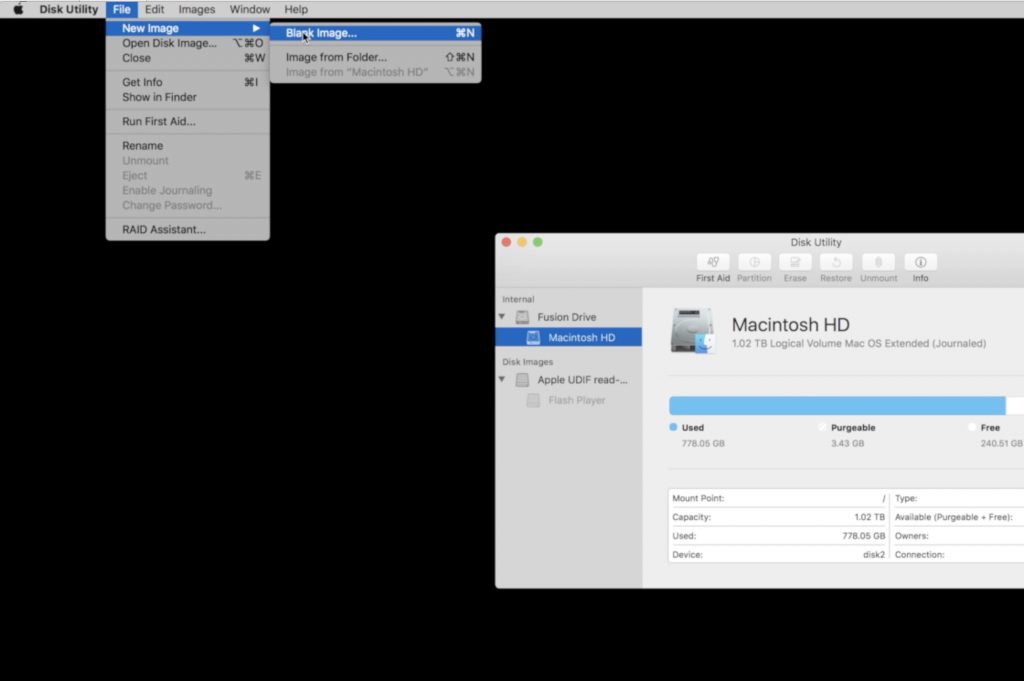 Creating a new blank image will essentially allow you to digitally allocate hard drive space for a specific usage, such as storage or privacy of your data. The next screen will give you all of the options for your new disk image including name, partition scheme, and encryption.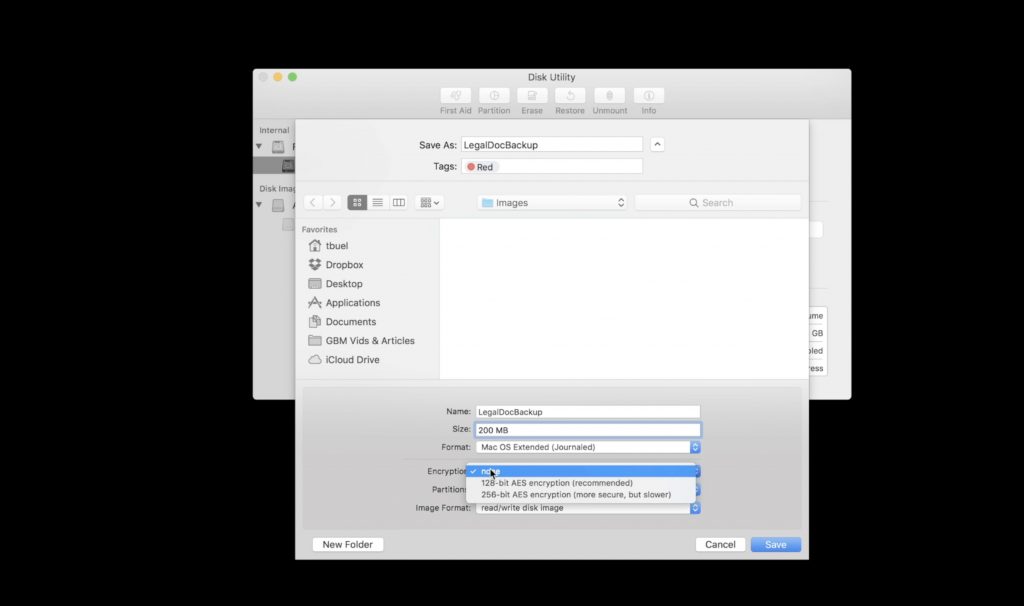 Name your new Disk Image what you would like, choose where it will reside and then designate the size and then choose your encryption. Encryption is the first line of defense against anyone trying to break into your files and Apple provides both 128-bit and 256-bit AES encryption for their disk images. Both encryption levels authenticate with a password so create a password that is difficult to guess yet easy for you to remember. It can also recommend a password for you by clicking the key icon and opening Password Assist.
After you create your password, you will be able to save your disk image and begin dragging content to it. You will see your image as an external disk media with the name you designated. You will be able to copy files to it just as you would any other external drive and when you are finished, eject it by dragging it to the Trash.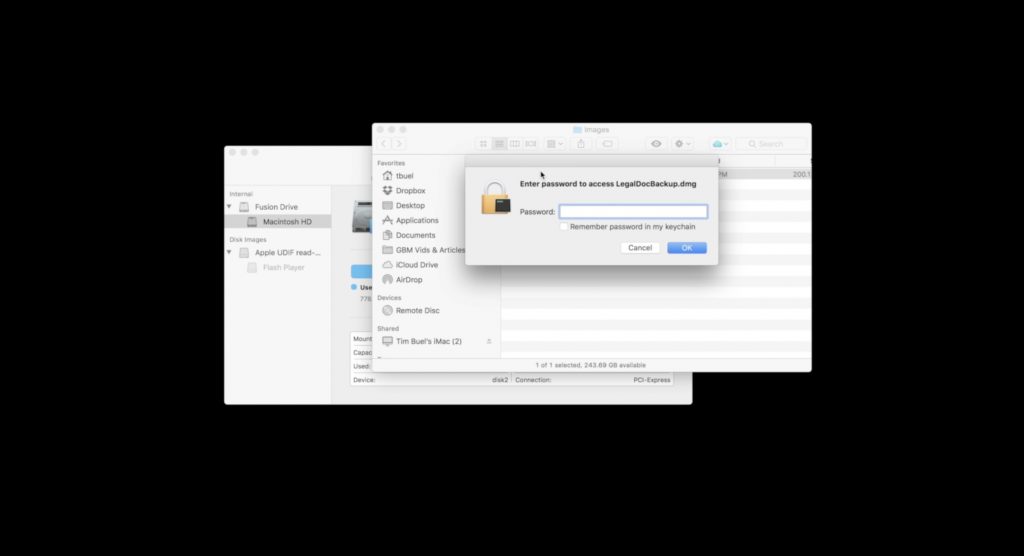 The difference however, is that your image is still on your computer and can be moved around because it itself is a file. If you need to open and access your image again, double-click it to launch the password input screen and you will then see your disk appear on your desktop or in your sidebar.
Disk Images are an excellent resource for creating copies of discs or hard drives yet can be very useful for creating a safe place for important or confidential files. These disk images can be created at your convenience as long as you have the available disk space on your hard drive or target drive to create them. Next time you need to backup important files, think of creating your own personal safe to store them in.
Advertisement