One of the best new products launched by Dell at this year's CES might not be as exciting as the new OLED monitor, 4K tablet, or business notebooks with Infinity Displays. But it's certainly one of the most relevant, at least to everyday folks. I'm talking about a Dell Inspiron laptop that costs just $199.
This isn't the first time we've seen a laptop manufacturer launch a sub-$200 notebook. It's not even the first time we've seen Dell launch a sub-$200 notebook. Everyone has flirted with cheap (and mostly terrible) netbooks in the past. At first glance, it seems like they've returned – these new laptops are smaller and much more affordable than many of the other options on the market.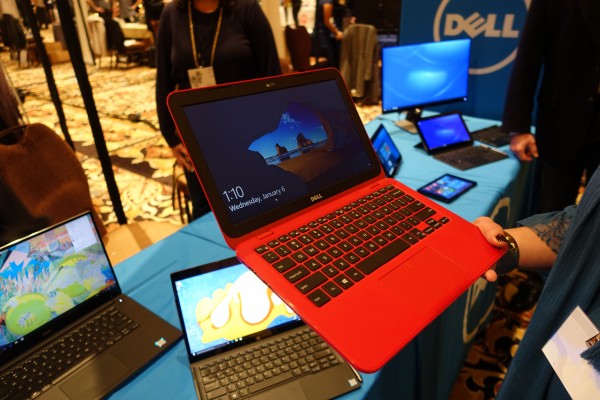 Unlike netbooks, however, technology has advanced to the point where this new breed of affordable ultraportable has the oomph to actually get work done. One of the biggest forces behind this lower cost segment is Google, in the form of Chrome OS. The search giant has worked with manufacturers to produce Chromebooks at first sub-$500, then sub-$300, and even sub-$200 price points.
As a result, Microsoft has had to reduce licensing fees for Windows and Office – down to zero, in some cases, just to keep people from switching to Chromebooks in even greater numbers.
Dell's new Inspiron 11 3000 starts out with a dual-core chip (either Intel Celeron or Intel Pentium branded, depending on the model you choose), 2GB or 4GB of RAM, and a 1366 x 768 display. There's also either a 128GB SSD or a 500GB hard drive option – and we'll tell you right now, the smart choice is to get the 128GB drive. If you truly need a bit more space to store a bunch of movies, buy a big USB stick or external drive when they go on sale – having a solid state drive is the way to go with these low processors (it also sets the Dell Inspiron 11 3000 apart from the rest of the pack – many Windows laptops at this price point max out at a 32GB or 64GB drive).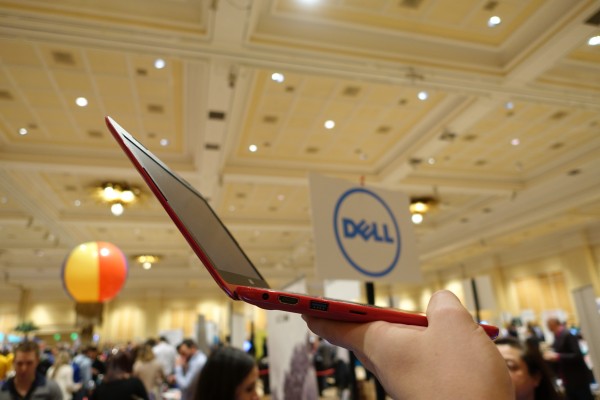 We liked the solid build quality of this laptop – which is deceptive, as it's so shiny you might think it's just cheap plastic. But no, it really feels like Dell has put together a pretty smart little machine, even at the $199 price point – there are corners cut, yes, but it's been done in a sensible manner, and leaves a perfectly useable little machine behind.
Advertisement