Sound matter on notebooks, which is why Dell has selected Klipsch speakers to pump out the sound on the Alienware M17x and eventually other Alienware notebooks. Starting with the Alienware M17x, a 17.3″ 3D gaming notebook, Klipsch speakers will be the go to delibery method for music and gaming on Alienware notebooks.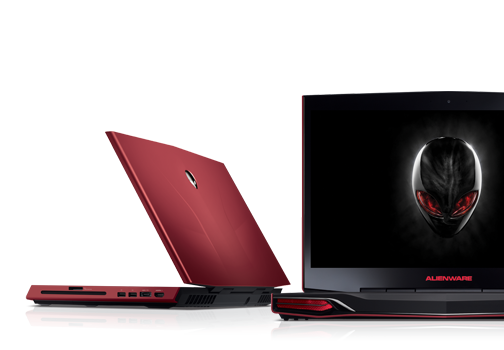 Many notebooks are focusing on the audio quality these days, but with the addition of Klipsch speakers Dell is setting the tone for the Alienware notebooks. Klipsch has long been known as a premium audio brand and we are hopeful that the Klipsch speakers in the new gaming notebooks will deliver premium sound.
"We are honored to have the opportunity to team up with Alienware and can't wait to experience the excitement in the marketplace surrounding the release of this new laptop series," said Chris Aiello, Klipsch product manager for personal audio in a press release announcing the new audio collaboration. "By fusing 3D technology with unmatched built-in, Klipsch-refined laptop sound performance, Alienware is truly defining an entirely new product category. We're thrilled to play a role in it."
The Alienware M17x is a 17.3″ 3D gaming notebook powered by the latest Intel Sandy Bridge processores and powerful AMD Radeon or NVIDIA graphics. The Alienware M17x won our Best Notebook of CES 2011 award when we were able to give it a look earlier this year.
In addition to the newer specs, the Alienware M17x is also thinner and lighter than the previous generations; not a small feat for a gaming notbook packed with high end components. The M17x comes with WiDI 2.0 to stream HD content to your HDTV or can be configured with WirelessHD for higher fidelity streaming that allows you to play games on a wireless monitor or HDTV.
You can order the Alienware M17x right now from Dell, starting at $1,499 with an estimated ship date of March 30th.
Advertisement