Acer announced two new durable Acer Chromebooks this week for education users, with a larger screen model called the Acer Chromebook C910 boasting a 15.6-inch screen. A smaller 11.6-inch model, the Acer Chromebook C740, focuses more on education users needing a mobile device. Both machines will include nearly rugged designs to keep up with the demands of school kids.
Both Acer Chromebooks come with reinforced covers that will hold up to as much as 60kg of force. The Chromebooks will withstand 45cm drops without breaking. Acer also reinforced the hinges so that they can handle the stress of use from many users, especially those that may not take as much care of the machines.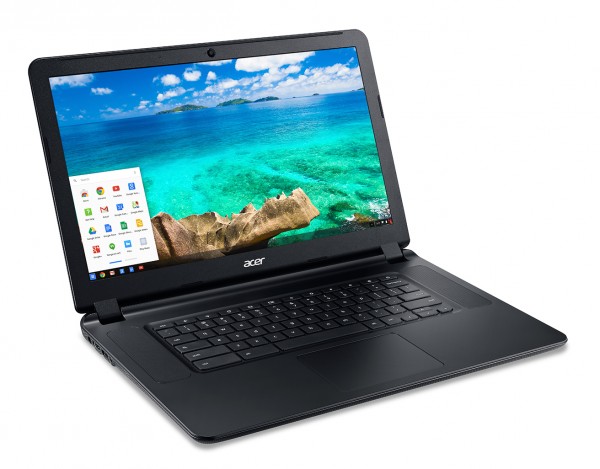 Acer Chromebook C910
The Acer Chromebook C910 will come with a durable design and a 15.6-inch display, something we've not seen in a Chromebook before this model. At CES Acer announced a larger screen model for the consumer market, but it won't offer the stronger design of the C910.
Acer will market the C910 for schools. The larger screen makes it perfect for classrooms, where more than one student may share the computer at one time.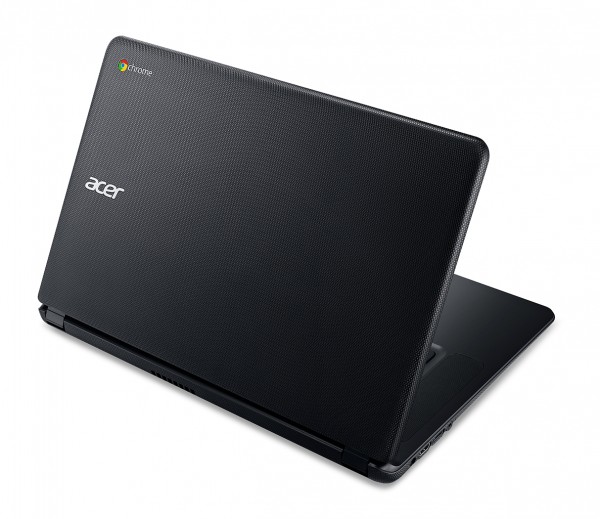 Acer will offer two screen resolutions. A full 1080p HD IPS display will deliver detailed and crisp text and offers better video than the 1366×768 option. The lower resolution model will save schools money if they that don't feel like they need a higher resolution Chromebook.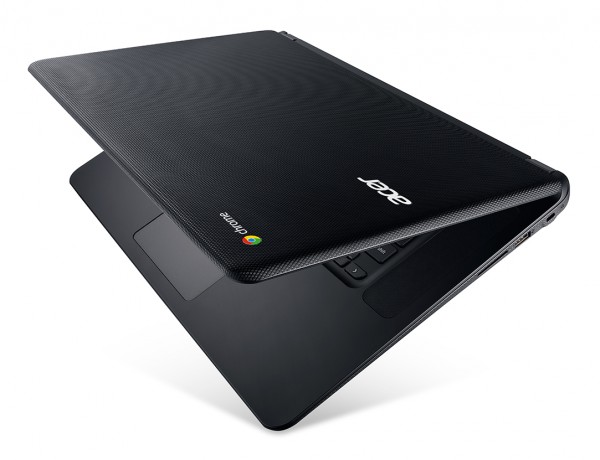 Acer Chromebook C740
This is a smaller Acer Chromebook C740 with an 11.6-inch display. Acer sees this model fitting better for users who plan to bring the computer home with them. Students may check a machine out and carry it home in their backpack. A smaller model also fits better in a cart used to store, charge and transport multiple computers from room to room.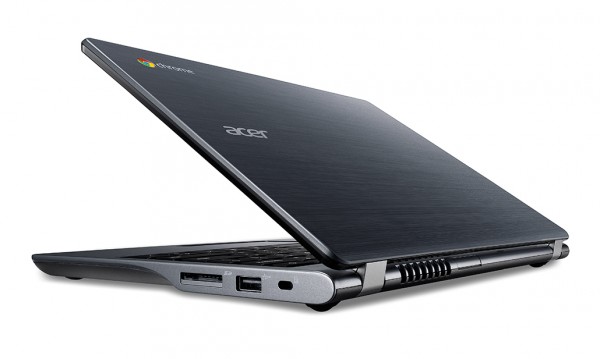 Thanks to the durable design, the machines will hold up well to frequent use, getting opened and closed more often than most laptops, and students transporting them around the classroom, school grounds or home and back when checked out.
Multi-user Support and Acer Support
Chromebooks fit the education market since multiple users will log into their accounts. Each student can enter their Google account information and the Acer Chromebooks morph into that student's user environment within a minute. Things like web apps, launch bar icons, files and the student's personal information become accessible.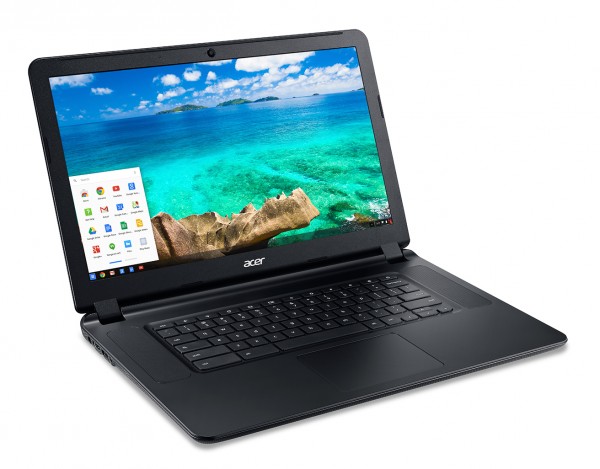 The user's files get backed up automatically to Google Drive. If the computer gets lost, damaged, or stolen, then students won't lose their files.
Acer Support helps users keep their Acer Chromebooks secure and the school's IT directors can manage the machines. Automatic updates keep a Chromebook running the latest version of ChromeOS and safe from online threats. ChromeOS also comes with more built-in safety, since to date no viruses or malware have compromised the software. A web-based management system lets the school's staff handle installing apps and setting up machines to work on the network, blocking students from sites they don't want them to see.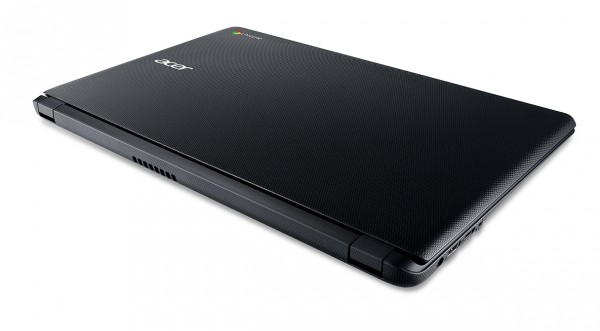 Each of these Acer Chromebooks come with a Kensington lock so that staff can protect the machines from theft.
Schools and businesses that buy over 100 units will enjoy Acer Premier Care. They get a dedicated phone number the school or business can use for help. When they need support, they will go to the head of the queue. They also get an Acer Educare Warranty. Benefits include battery replacement, paid shipping to and from Acer and accidental damage protection.
Specs Available
This slideshow requires JavaScript.
See the Acer C910 Above
Both machines will come with Acer ComfyView screens, which give them a wider viewing angle and antiglare for better viewing in bright lights. They also will enjoy great all-day battery life thanks to the Intel processors. Buyers can get a 5th generation Intel Core i3-5005U processor or an Intel Celeron 3205U processor with Broadwell chipsets. The C740 will run for up to 9 hours with the Celeron and the C910 gets up to 8 hours.
Chromebooks come with SSD for fast booting and app launching. The C910 comes with either 16GB or 32GB of storage and 4GB of RAM starting at $299.99. The C740 comes with 16GB of storage and option for either 2GB or 4GB of RAM and starts at $259.99.
We also will see HD web cams, audio ports, HDMI outputs, a USB 3.0 port and a USB 2.0 port. There's also a full-sized SD card slot.
This slideshow requires JavaScript.
See the Acer C740 Above
For wireless, the new Acers will offer fast MIMO 2×2 802.11ac Wi-Fi and Bluetooth 4.0.
The Acer C910 will weigh a little more than most Chromebooks thanks to the large 15.6-inch screen (4.85lbs). The chassis measures 15.4″ wide, 10.08″ deep and .95″ thick. The C740 has the smaller screen so it weighs only 2.87lbs and measures 11.34″ wide, 8.03″ deep and .79″ thick.
Buy these new machines when Acer makes them available in February through their educational or business outlets. Learn more at Acer.com.
Advertisement