Booq makes some high quality cases and bags for computers and this time they've put together a nice sleeve for the MacBook Air and some Chromebooks called the Booq Viper Hard Case.
We tested the 13″ model ($49.95) that fits the 13″ MacBook Air a Chromebook Pixel. It might fit a MacBook Pro with Retina Display as well. The thicker MacBook Pro without the Retina display definitely won't fit and our HP Chromebook 14 is too wide. They offer a model for 11″ MacBook Air ($49.95) and one for the iPad mini, both generations ($39.95). These might fit other computers, like ultra-portable Chromebooks or very thin Windows machines. The tablet size fits the Nexus 7 and smaller Kindle Fire.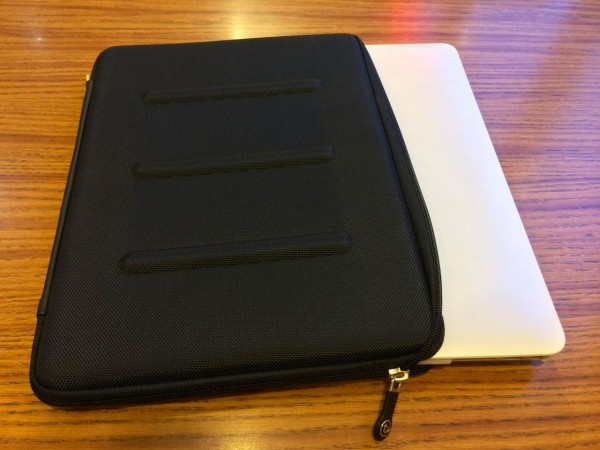 The Booq Viper Hard Case zips to open and close with two zippers allowing it to open all the way and one flap folds back. Users can fold back one side of the sleeve and use it to hold the computer on their lap.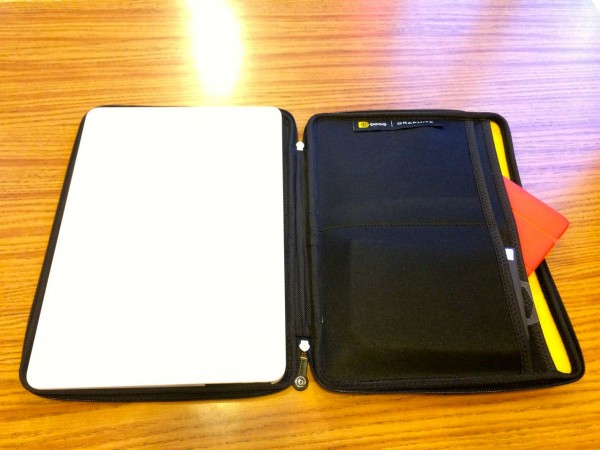 Inside the sleeve we get one large mesh pocket on one side useful for holding an iPad, some paper or magazines. On the other side we get two pockets that span half the width of the sleeve that Booq stitched to the larger pocket like the one on the other side. The smaller pockets will fit thin items, like a phone or small tablet like the iPad mini, even with a thin case on it.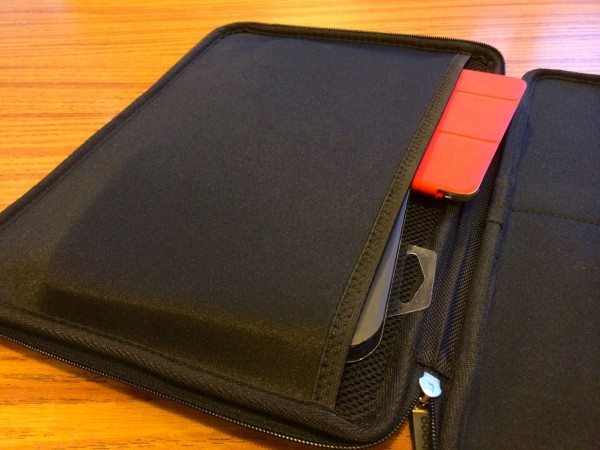 On each side of the sleeve we get three rigid lines that adds some strength to the sleeve. This makes the Booq Viper Hard Case sturdier. The strong nylon feels like it will last a long time. The sum of the parts adds up to a nice study sleeve.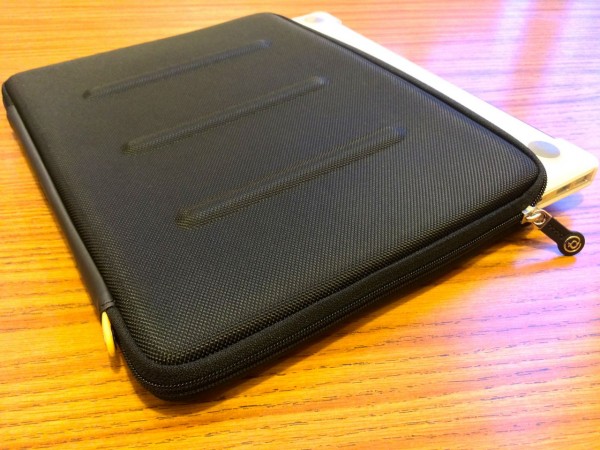 We like the case. The black strong nylon material looks nice. The spine of the case pads the computer for when of a drop  happens. The spine also holds some branding with a yellow tag and the Booq logo. Each zipper carries the logo as well.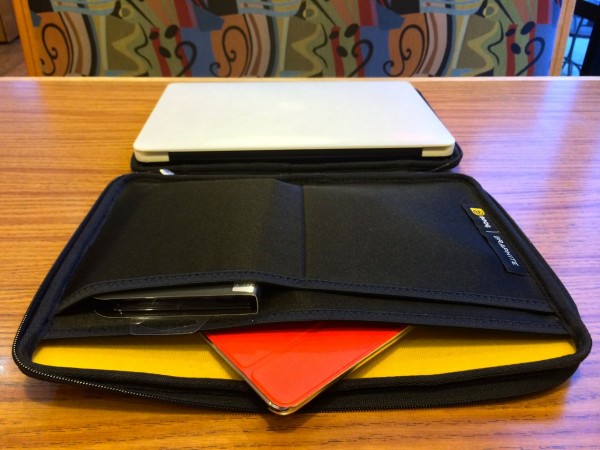 We recommend the Book Viper Hard Case. Users will like what they get and it should last a long time while offering protection for the computer and just a few other things, like an iPad or other small tablets.
Advertisement