Apple posted a reply to customers facing an issue with the new 13-inch MacBook Pro with Retina display refreshed recently along with the new iPad Air.  The issue causes a freeze and unresponsive behavior of the trackpad and keyboard on the 2013 models. Some customers noticed this and reported it in the Apple support forums. Their computers would suddenly stop responding and freeze up for a short time. Their keyboards and trackpads would stop responding.
GottaBeMobile editor Josh Smith posted a list of potential fixes for the computer in a news post about the problem.
Apple acknowledges the issue in a knowledge base support article and suggests a work around, not a fix. They promise to issue a fix in the form of an update that will address the issue. Until Apple releases a permanent fix, here's their suggested way to overcome the unresponsiveness, from the support article.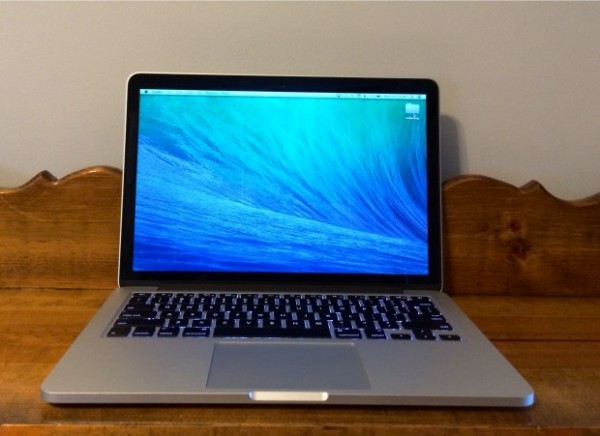 Symptoms

Apple is aware of rare circumstances where the built-in keyboard and Multi-Touch trackpad may become unresponsive on 13-inch MacBook Pro with Retina display (Late 2013) computers and is working on an update to resolve this behavior.

Resolution

If you experience this issue, reset the keyboard and trackpad by closing the computer's display for approximately one minute and then open it.
Once Apple acknowledges such an issue, they usually issue a fix quickly in the form of a firmware update found in the Mac App Store's update tab. Look for it over the next few days or weeks.
Apple released the new MacBook Pro with Retina display at the same time that they announced the iPad Air, which will hit store shelves and online stores Nov. 1. These refreshed models come with longer battery life thanks to the Haswell processor inside and thanks to the update to OS X 10.9 Mavericks which handles power more efficiently, resulting in as much as 60-90 extra minutes of battery life.
Advertisement