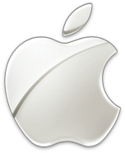 It looks like Apple is set to approach Small Business Owners with a new program called JointVenture which would bring enhanced support options and assistance to small businesses who need to remain agile, but lack the support of a dedicated IT person.
The JointVenture program is said to be the topic of Apple's retail meetings which took place over the past weekend and should launch sometime this week.
The Apple JointVenture program will run $499 for 5 users with additional users running $99 per year. The 9to5Mac reports that the program is aimed at small businesses with less than 10 employees because these organizations often don't have an IT person or ties to a Microsoft infrastructure. It is important to note that this fee would be on top of Applecare.
9to5Mac reports that the following benefits come along with membership in JointVenture;
Prioritized Genius Bar – moved to the front of the line
Genius Bar phone calls.  Joint Venture customers can now call in support "geniuses" which will be business-focused call center employees.
If repairs take more than 24 hours, you get a loaner computer.
New Workshops will be offered in JointVenture – customized workshops where their staff can be taught how to get the most out of their Macs and how to grow their business effectively
This looks like a pretty tempting offer for small businesses using Macs which want to stop worrying about how to fix problems and start getting things done. As an added bonus, if you purchase your apps through the Mac App Store and need a loaner you can pull down your apps in an instant, even if your hard drive is on the fritz.
Advertisement