The latest Toshiba Ultrabook is the Toshiba Portege Z935, a thin and light notebook Toshiba is calling the, "world's lightest 13-inch Ultrabook."
In addition to the Portege Z935, Toshiba announced a collection of new business notebooks this week with enhanced IT management features and the latest Intel 3rd generation Core i processors.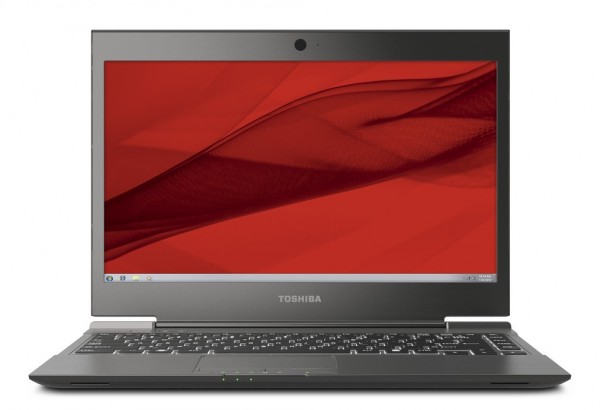 These new Tecra R and Portege Z and R notebooks look similar to the Toshiba Portege z835 Ultrabook. This is expected as Toshiba often releases new business models ahead of the consumer models.
The most exciting notebook iin this bunch is the Toshiba Portege Z930 Ultrabook, which include 3rd generation Intel Core i5 and Core i7 processor options and a thin .63-inch body as well as a 2.5 pound weight. The Z935 Ultrabook has a 13.3-inch display
Toshiba uses a Honeycomb design to provide a rigid and durable notebook frame.  This honeycomb structure pairs with a magnesium alloy case.
Users will find a collection of ports on the Portege Z935, including USB 3.0, HDMI and a full size VGA port. This business Ultrabook includes a fingerprint reader.
The Portege Z935 Ultrabook is rated for 8 hours of battery life, which may need discounted to around 6 hours of real world use if it is anything like the Portege Z835.
It is very likely that Toshiba will soon announce a consumer model of the Toshiba Portege Z935 Ultrabook at a lower price point, and without the fingerprint reader. The Toshiab Portege Z935 Ultrabook retails for $1,249 and is available for purchase.
Toshiba also announced the Portege R930, which is similar to the Z935, but with a DVD drive and a slightly larger frame. The Portege R930 is available now for $1,399.
Toshiba also announced new Tecra R models, the Tecra R940 and Tecra R950 notebooks which weigh in at 4.5 pounds with a 14-inch and 15.6-inch displays. These full featured business notebooks include spill resistant keyboards and a 2.0MP webcam. The Toshiba Tecra R940 retails for $1,199 and the R950 for $$1,179 and are available now.
Find the new Toshiba business notebooks at ToshibaDirect and other retailers.
Advertisement