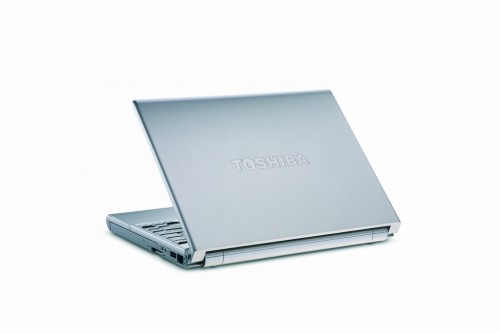 Toshiba's introduced the Portégé A605 notebook, a lightweight consumer notebook that borrows some features from the Portege R500 , but isn't quite as thin or light. The Portege A605 does have some sweet features, including an aluminum enclosure and 6.9 hours of battery life.
The Portégé A605 weighs in at 3.3 pounds, has a 12.1-inch display and is 1.18 inches thick. Toshiba managed to squeeze an optical drive into the Portégé A605. The ULV processor is one of the reasons the Portégé A605 can deliver a 6.9 hour battery life, which is very good for a consumer notebook.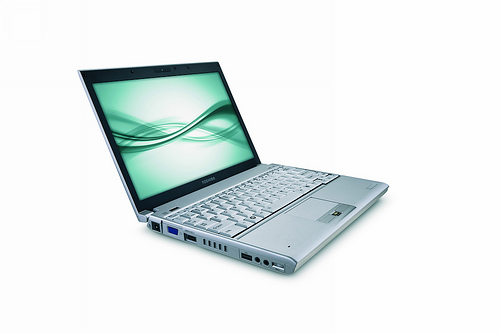 The base price of the Portégé A605 is $1,399, which includes 3GB of memory, 250GB hard drive, a DVD burner, Windows Vista Ultimate, Web camand an Ultra-low voltage Intel Core 2 Duo processor. Toshiba also included a few professional features like keyboard spill protection, hard drive protection and a fingerprint reader.
If battery life and portablility are a priority to you the Portégé A605 is probably worth a look.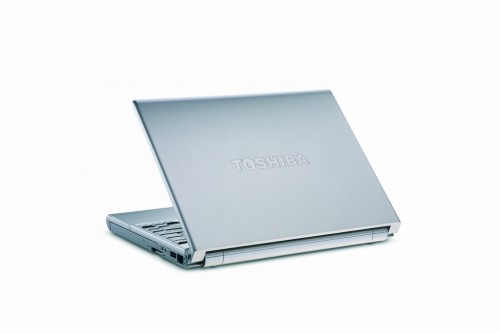 Advertisement