WaterField Designs came out with a new Apple MacBook Air case called CitySlicker. This urban MacBook Air case offers a nice custom distressed leather flap in one of four colors that covers the top of their signature ballistic nylon fabric.
The case doesn't just look nice, with that old-world frontier look, it protects the MacBook Air with three layers. High-grade neoprene and padded inner linings combine with an added impact-resistant plastic covered by the nylon outer layer to keep the MacBook Air's soft aluminum safe in transport.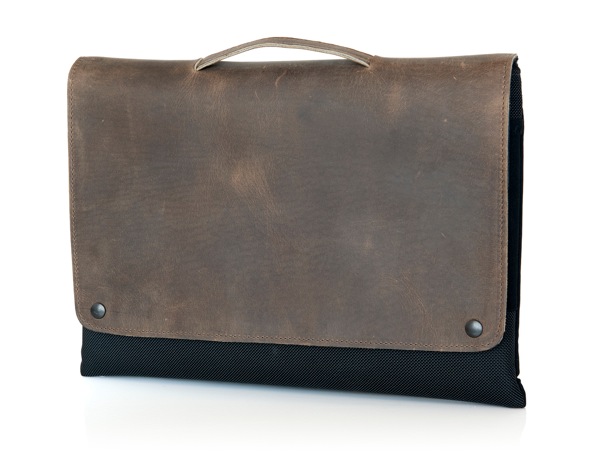 The flap covers a four accessory pockets. The pockets house things like pens, an iPhone or Android smartphone, your magic mouse or cables. They're made of a stretchy mesh material. A back pocket with the same stretchy mess has a locking zipper that lets you store thin items or objects like papers thin books or a magazine or two.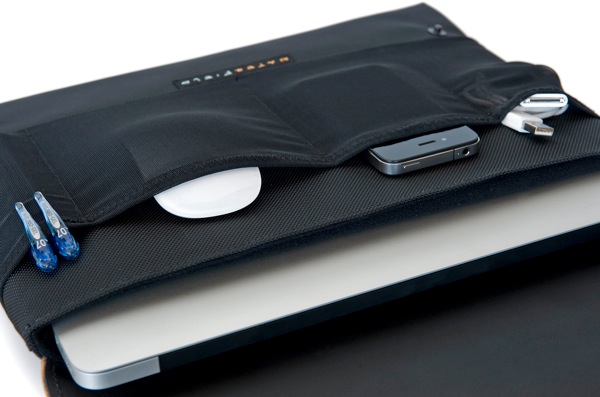 Like most of WaterField Designs cases, you can get just the case and carry it around under your arm. You can also add the rings and include your own shoulder strap or pick from their two different straps. You can also add a handle to the mix to carry it like a briefcase.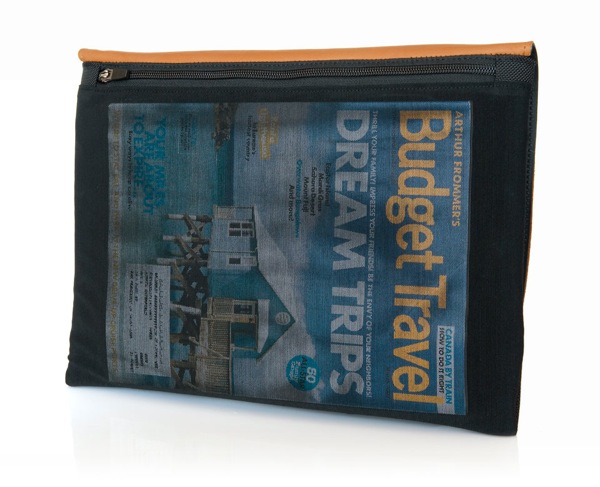 The bag comes in one of four colors – black, chocolate, grizzly or camel. The cost of the cases and options are as follows:
11″ MacBook Air Case alone $129 and with handle $139
13″ MacBook Air Case alone $139 and with handle $149
Add D-Rings for straps for $5
With D-Rings and the simple strap add $12
For the D-Rings and the padded Suspension Should Strap add $22
If you order now, you will get one starting May 28, 2012. This company makes great cases, so the CitySlicker likely won't disappoint you.
Advertisement