AOC announced that their AOC 16″ Portable USB Monitor will go on sale for the attractive price of $99 for a limited time. The monitor gives mobile users a second display that gets the video signal and power from USB.
I love using a second display with my MacBook and have one set up on my desktop at home. I often miss it while I'm away from home, so I'll be snapping one up.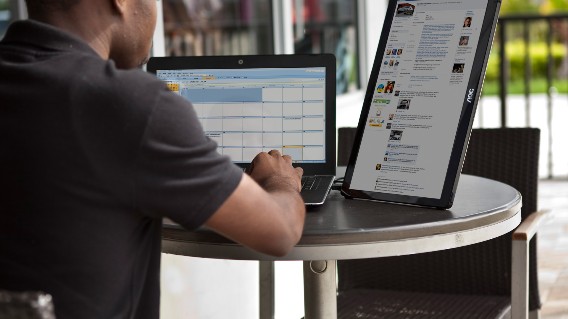 The sale price comes in $40 less that the normal price of $139.99 (Best Buy link), which still isn't bad. The price lasts from March 16-31. So don't buy one till Friday.
For that price you get 1366×768 resolution screen powered by a DisplayLink DL-125 chip. That's below average resolution for most 16″ displays, but considering this thing runs on USB, if your laptop has the power, you can't complain too loudly. Because the USB port powers the display, you don't need a wall plug to run it.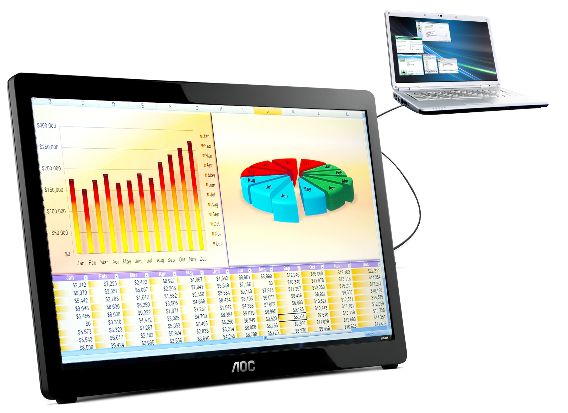 The monitor comes in black with a hard screen so it should stand up to average wear and tear. You can plug more than one into a laptop, but your battery life will likely take a big hit even with just one attached.
Look for the AOC USB monitor at Best Buy, Walmart, Micro Center, Newegg, HHGregg, Amazon, Circuit City, CompUSA, TigerDirect, ABC Warehouse, Electronics Express, and other major retailers.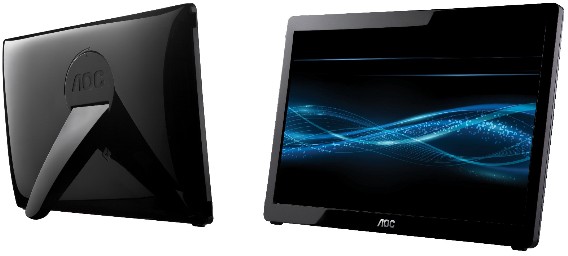 Here are some of the key specs:
Panel Type: LED
Widescreen 16:9
Screen Size: 15.6" Viewable Image Size, Diagonal
Max. Resolution: 1366×768 @60Hz
Input Signal: 1 USB
Special Features: One USB cable supplies power and video
Compatible with Windows XP / Vista / Windows 7 & Apple MAC OSX Tiger / Leopard and Lion
When I get it in, I'll let you know how well it performs.
Advertisement