AOC has a solution to giving you a secondary display while on the road. They offer a 16″ USB-powered portable display, model number e1649fwpu. You don't need a power cord or VGA cable with this solution. Just plug in the USB cable and you get a second monitor.
The monitor has a 1366×786 resolution, which means you have minimum level HD support at 720p. The 15.6″ screen offers HDCP compatibility, too. At only 2.3 lbs it shouldn't be too heavy to carry around for special purposes. It might be a little heavy if you like to go light, or already have a lot of gear to carry.
The AOC portable monitor can be used as a second monitor, something I really like using. Having a place to throw my browser or my research tools while I type means I'm more productive. Having such a tool on the road would be awesome.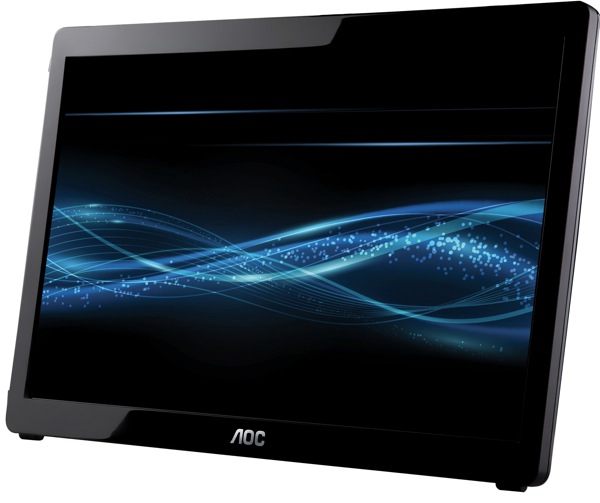 The back of the monitor has a fold out stand to keep the monitor up in either portrait or landscape mode. The black piano finish and hard glass screen should look decent with almost any laptop. My biggest concern would be a large piece of glass in a backpack or computer bag that's unprotected. We'll have to see how well that hard glass screen holds up.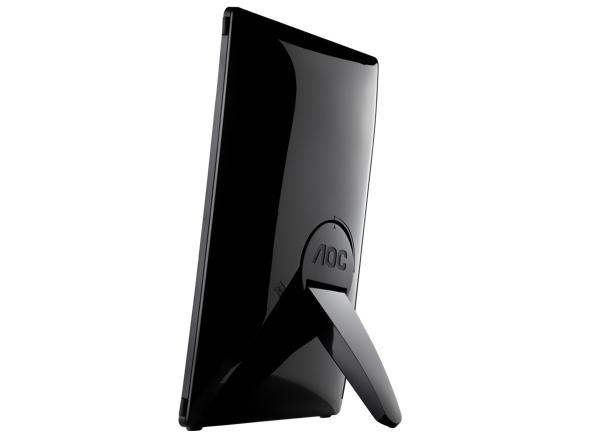 Aside from having a second monitor on the road, the AOC portable monitor could be used for making presentations in a small conference room. If you find yourself sharing your laptop screen with those you communicate with, this tool will let you plug in the monitor and let it face your audience while you keep the computer facing you. This way you can use Keynote or PowerPoint in their presentation modes, with presenter notes and your slide thumbnails.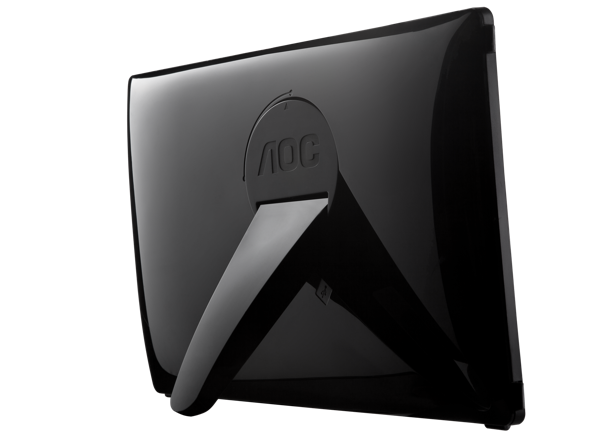 The monitor will be available in October for $139.99 at AOC and other retail stores.
Advertisement