MimoMonitors.com released a 10-inch USB powered touchscreen monitor it calls the iMo Monster 10-inch Touchscreen Monitor. This device brings 10 inches of extra screen real-estate for your Windows or Mac powered computer. Previously the company had a 7-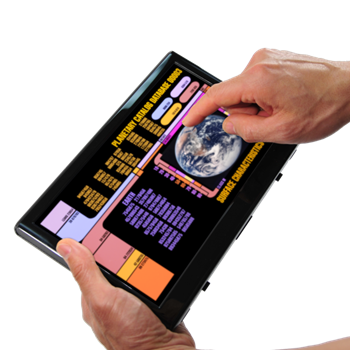 inch USB monitor, but now with a new 10-inch there is much more screen real-estate and it is all powered with just one USB 2.0 cable.
…the Monster allows users to de-clutter their crowded, primary desktop monitor and offload applications such as web browsers, Microsoft Outlook, Excel, and Word, plus social networking platforms like Tweetdeck, media players, chat windows, and more. (company press release)
While you could easily plug it into a desktop system, the real benefit of something this size is mobility. And it adds both a touchscreen interface as well as a stylus for the pen and inking aficionados. The fold out stand will hold it up next your computer or you can hold it for better inking/touch functionality.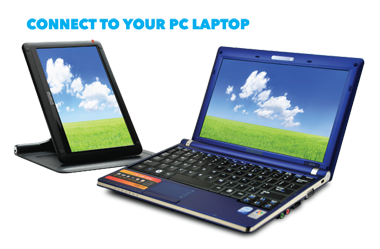 The price is a little steep at $259.99 direct from the company, but if you see it not only as an external monitor but a tablet and a 2-port USB hub all in one tight little package, the price is a little more reasonable. Yes that's right; it also has 2 USB ports as well for plugging in other devices, but to use them you will have to plug-in an included AC adapter. That makes it less useful on the road unless you just don't use the USB ports.
The resolution of the iMo Monster is 1024×600 which the company says will offer sharp graphics and clear images for video, graphics, and a full range of business applications."
The device is 9.7-inches by 6.3-inches and only an inch think. It weighs just 1.77 lbs.
Advertisement