Vizio threw a curveball right ahead of CES 2012, when it leaked out that the company best known for HDTVs was going to enter the computer market with three notebooks.
According to Vizio's CTO Matt McRae, we will see a 15.6″ notebook as well as two "ultra-thin" models with 14″ and 15″ screens.
The notebooks, a 15 inch notebook and two ultra-thin notebooks take design cues from the MacBook Air and other Ultrabooks, and will be targets towards price conscious shoppers.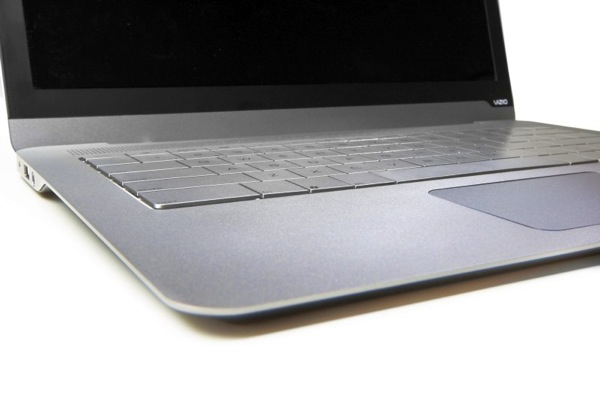 There's no word on what will be powering these models, but you can see a HDMI port and  a USB 3.0 connection in the image above, as well as a tightly packed keyboard. The notebooks may be thin and light, but I would be very surprised to see SSDs inside if Vizio is committed to low pricing.
Vizio has let slip that the notebooks will be able to stream to Vizio Smart HDTVs so that you can watch on the big screen or use it as a second display without the need for wires.
We have seen a number of manufacturers deliver Ultrabook looking notebooks for 2012, but with standard hard drives to keep costs down. I wouldn't be surprised to see the thin 14 inch Vizio notebook on the shelf of Walmart in the $599 price range when Vizio starts shipping notebooks in June.
3 Reasons Vizio Notebooks Stand a Chance
The company will face an uphill battle in many regards, but Vizio notebooks stand a chance of catching on in 2012 with price sensitive consumers who want something new.
Price
Consumers are as conscious as ever about the price of their notebooks, and if Vizio can deliver a good feature set at the $500 price range, the company could grab marketshare form shoppers at Walmart and Amazon.
Shoppers who are sick of HP and Dell laptops packed with 5-year-old technology, which tend to show up on the shelves at Walmart.
Distribution
Speaking of Walmart, Vizio already has inroads to millions of price sensitive shoppers, many of which have already purchased, or thought of purchasing something with the Vizio name.
Walmart has over 9,000 stores across the world, which gives Vizio a great distribution channel to leverage.
Brand Recognition
Vizio is new to notebooks, which will prove a challenge, but it means that they don't have to deal with decade old customer service experiences which have led some shoppers to swear off brands like Dell, which my wife won't touch.
Vizio can take advantage of the shoppers who have had good experiences with a Vizio HDTV or sound accessory and lure them in with the promise of connectivity and a good priced notebook.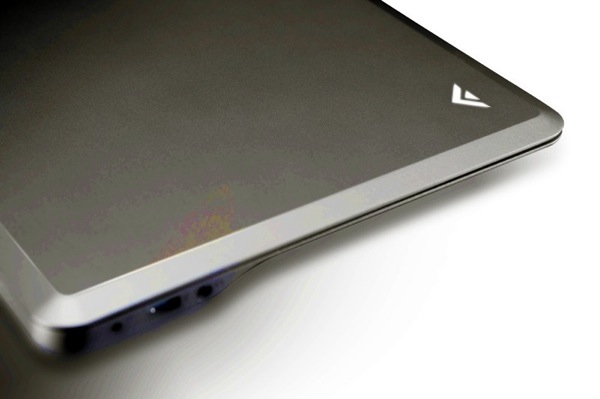 —
Would you buy a Vizio notebook? How low would the price need to drop to get your interest?
Advertisement