Just like downloading offline definitions for your Antivirus utility, you can do the same for Windows Updates. If you are on a slow connection, or lack the consistent availability of Internet and would like to keep your machine updated offline, this article will show you how. Offline updates can also be important if you work in a secure environment that requires that your machine be kept permanently offline due to the sensitivity of the information stored on your computer.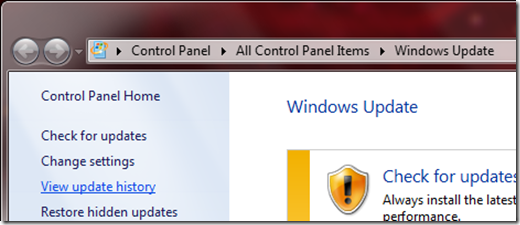 The first thing I recommend you do is check your Windows Update History to see when last you updated Windows. To do that, open Windows Update and click View Update History.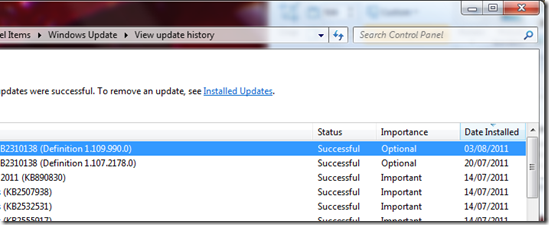 The View Updates History window indicates that the last updates were installed August 3rd 2011 on this machine. Which is not too long ago, but this was before the latest patch. Of course, your setup might be different, so you might need updates dating back farther. To do that, click the following link:
https://support.microsoft.com/kb/913086
Here you will see a list of links to updates for each month dating back to January 2006 provided as .ISO images. .ISO files are a sort of replica of a CD or DVD: basically a virtual image of it. You have the option of mounting it in Windows, or burning it to a blank DVD that you can then use to install the update.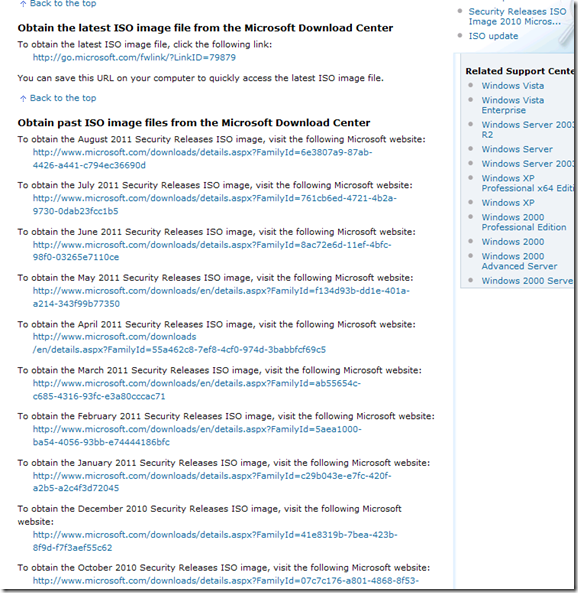 If you have not updated since say March 2011, I would recommend you download the updates from that period going forward. There is a small disadvantage to using this method, and it's the fact that these .ISO images contain updates for not just Windows 7, but different versions and editions of Windows operating systems such as Windows 7, XP, Vista, Windows 2000, Home Premium, Enterprise, Ultimate 32 and 64 bit versions. Thankfully the installation will automatically install the appropriate updates for your version and edition of Windows.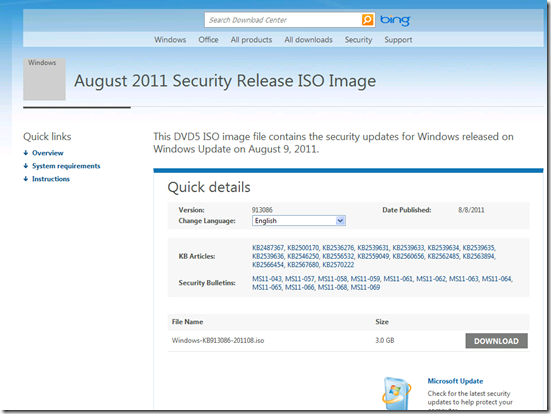 Once you have identified the Windows Updates you need, click Download.
Recommendations
If you are able to have your machine updated on a fast connection, do so to reduce the need to download a lot of these .ISO's, so going forward you can simply download the latest Windows Update .ISO file.
Advertisement