If you are experiencing problems with your Microsoft Office applications, such as applications not opening, not responding or unexpected error messages, then a reinstall or repair might be in order. The first thing to try is a repair installation. A repair installation fixes broken program files that might be preventing Microsoft Office from functioning properly.
Lets take a look at how to do that.
Click Start, type: programs and features.

Hit Enter on your keyboard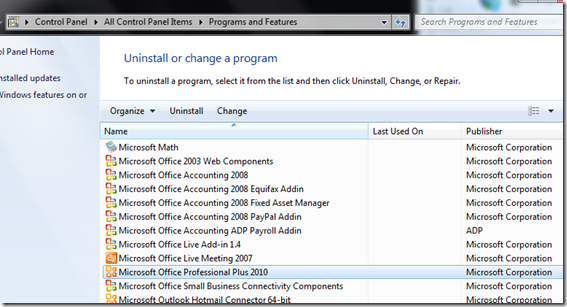 Scroll down and select the edition Microsoft Office or the Office application your would like repair. Select it, then click Change on the command bar.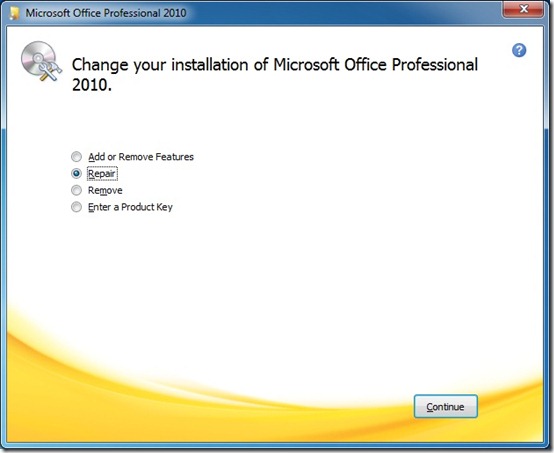 The Microsoft Office setup wizard will begin. Select Repair from the list of options. Click Continue.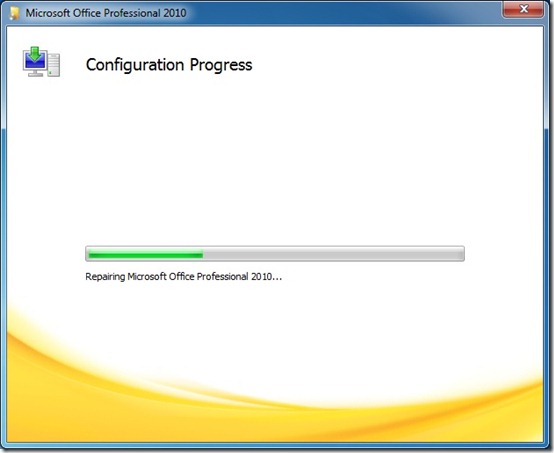 The setup wizard will attempt to repair any problems with your Office installation.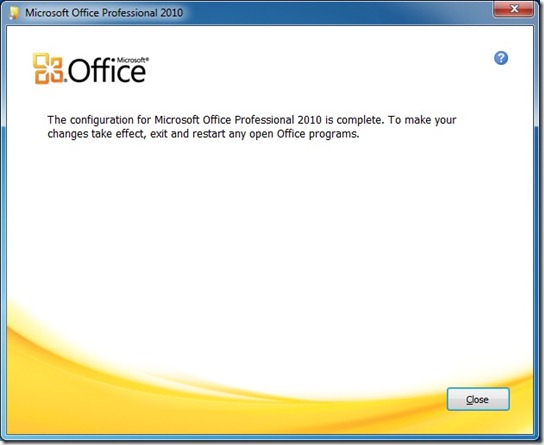 After repairs have been completed, click Close and prepare to restart your computer for the changes to take effect.
Reinstall Microsoft Office
The same procedures apply, the only difference being, you will select Remove, see below: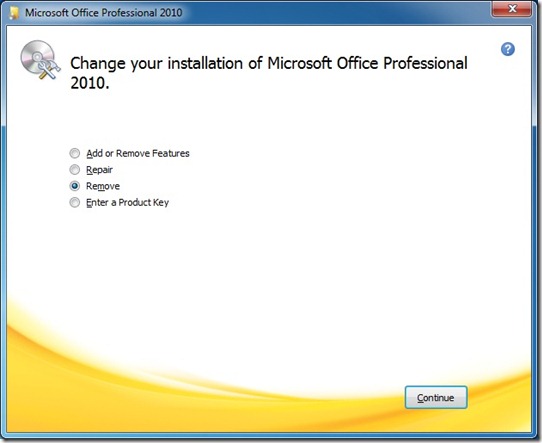 Click Continue and follow the on screen wizard. You will be prompted to restart your machine.
After your computer restarts, proceed to reinstall Office by launching the setup program.
Advertisement