Ever send out an important email message and spent time after wondering if the recipient read it? Well you can confirm it from now on using Read Receipts. With Read Receipts you can verify when a message you send has been read by the recipient.
Let's take a look at how to set it up in two popular email clients from Microsoft:
Windows Live Mail
In Windows Live Mail, click File > Options then click Mail.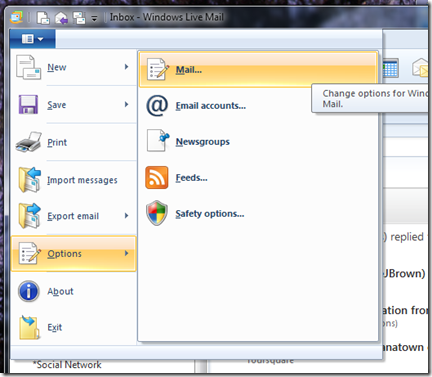 Go to the Receipts tab.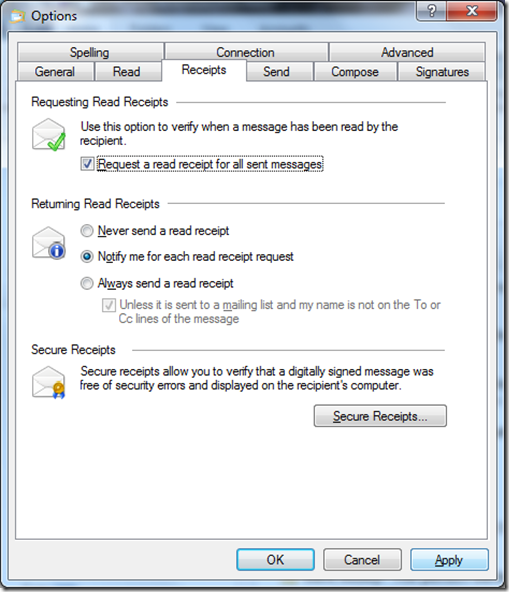 Under Requesting Read Receipts, check the box that says Request a read receipt for all sent messages. Click Apply and OK to confirm changes.
In Microsoft Outlook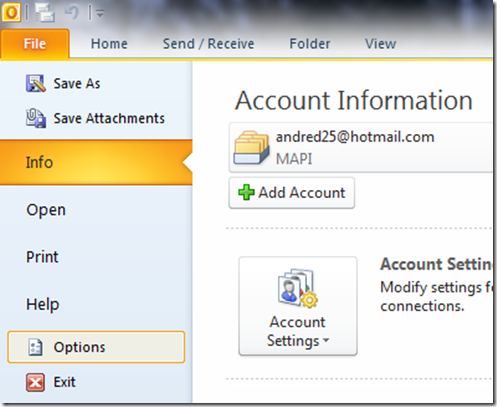 Click File > Options.
Click Mail then scroll down to Tracking. Then check Read receipt confirming the recipient viewed the message.
Click OK.
That's it! From now on, you will know when important email messages have been received and read.
Advertisement