Email services like GMail, Yahoo and Hotmail have gotten better at filtering Spam, but there are still many times where other annoying items slip through, like all those newsletters you don't remember singing up for. While it is has gotten easier, unsubscribing from newsletters is still a pain;  that is until you try out Unsubscribe.com.
If a person wants to unsubscribe from all that bacon (it's not spam, but just as fattening to the inbox), the steps require looking for a unsubscribe link in the email at best or at worst the person must navigate to the web site and search for a way to get off the email list. But with a service like Unsubscribe.com the recipient of unwanted bacon can get rid of it with just a click.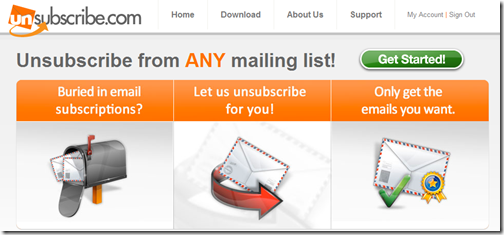 The first step is signing up for an account. Yes it is ironic that you have to sign up, but in reality this makes sense because they need your email address to unsubscribe you from all those lists. Make sure you give them the email that gets the most bacon. After you confirm your email (they will send a message which you respond to) install the plug in for your email client. Some of the email clients and services supported are Yahoo, Gmail, Hotmail, and AOL. There are also plug ins for programs like Outlook. Download yours and install it. In this How To I am demonstrating how to use Unsubscribe.com in Gmail.
After the plug-in is installed, open your email inbox. Find a mail list message and open it, or click the selection box. Then find the Unsubscribe button (above the list of messages in Gmail) and click it. Follow any instructions.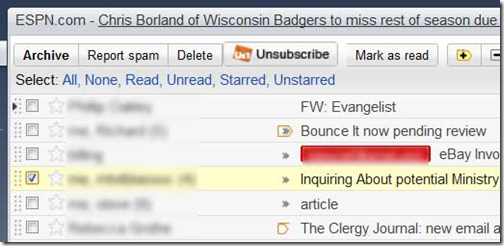 If they were successful you will get a congratulations message from Unsubscribe.com.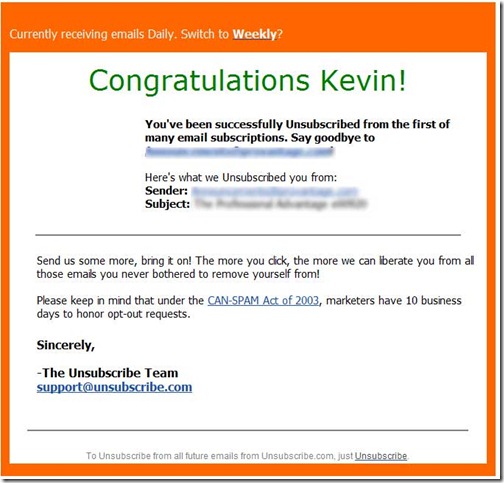 This is a great tool for getting rid of some of your inbox clutter. The service is free for 5 un-subscriptions a month and $19 for a full year of unlimited service. If you deal with a lot of newsletter un-subscriptions, the ease of use makes Unsubscribe.com a no brainer.
Advertisement