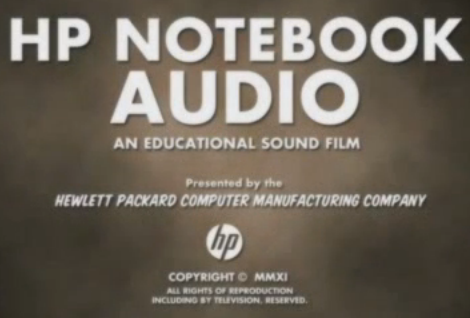 Navigating the audio options on notebooks these days can be confusing. In an effort to set themselves apart and offer better sound on notebooks and laptops, manufacturers are including an array of audio options including SRS, Dolby Home Theater v4, Beats and others. It can be difficult to choose, a notebook that has the right sound for your needs, but this informational video from HP will introduce you to three of the most popular audio options available on notebooks.
The first two options, SRS and Dolby Home Theater v4 are available on notebooks from numerous manufacturers, while Beats Audio is exclusive to HP notebooks and netbooks. All of these options offer a better sound experience than you will find on a low end notebook, but will often add to the cost. In addition to these three options, there are other audio solutions like Dynaudio found on MSI notebooks, but if you walk into Best Buy or order from the major manufacturers these are your options.
HP Beats Audio vs. Dolby Home Theater v4 vs. SRS
As the video explains, the three audio solutions serve different needs, but we would be remiss not to recommend looking for a notebook with at least Dolby Home Theater v4 audio. The ThinkPad X1 has Dolby Home Theater v4 as do the Edge E220s and Edge E420s and they all sound amazing over the built in speakers or headphones. HP Beats Audio is coming to more notebooks, and even the HP Mini 210, which means you will be able to get a better audio experience without the need to buy a high end notebook like the Envy 14.
If you want to experience these audio solutions, you should take a pair of good headphones with you to Best Buy where you should be able to find a range of these sound options. Unfortunately, while you will find Beats headphones, most of the HP notebooks at Best Buy as of this article do not have Beats audio.
Advertisement