Today I received the Apple TV and as we promised, here is the unboxing video of the device. In this video I unboxed it and had it installed on my HDTV in less than 15 minutes, including dusting off the furniture and taking an older DVD/VCR combo player out to free up a HDMI port on my TV.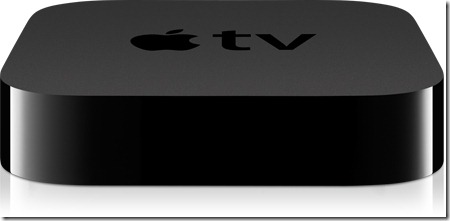 The Apple TV is very small and incredibly easy to install making a great entertainment tool for travel or home. The hardest part was using a remote control to input text for my Apple user name and Netflix user name and passwords. The Apple TV is $99 and will play any content from your iTunes library as well as content from an iPad. For a trip to a friend or relative's house, the Apple TV is a great traveling entertainment tool, so long as they are willing to let you hook it up to their TV.
After some use over the next few days, I will share a full review here on Notebooks.com.
Advertisement