The Dell XPS 15z is a new notebook that's being marketed as the "Thinnest 15″ PC on the planet." Measuring in at just under an inch thick, the Dell XPS 15z can easily be mistaken for a 15″ MacBook Pro, but that's not necessarily a bad thing. Dell's latest creation looks and feels great, especially when compared to the bulky plastic-clad notebooks that are found at most electronics retailers.
It's impossible to ignore the similarities between the MacBook Pro ant the XPS 15z. But before you begin examining the similarities and differences between the two notebooks too closely, it's much more important to figure out if having Apple's OSX or Microsoft's Windows 7 on your machine. If you're a Mac fan, there's nothing about the XPS 15z that'll hasten a switch over to Windows. But if you're looking for a solid 15″ notebook that looks a lot like a Mac, the XPS 15z might be for you.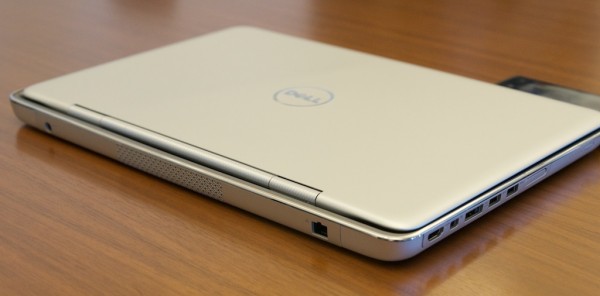 Starting at $999, the Dell XPS 15z is $800 cheaper than the base 15″ MacBook Pro. The XPS 15z's $999 starting price is on par with the price of the HP Envy 14, another stylish all-metal notebook.
Dell's XPS line offers a bump in power over typical consumers notebooks, but like most 15″ consumer notebooks they are too bulky to tote around all day comfortably. The standard XPS 15 measures up to 1.5″ thick, while the XPS 15z measures just .97″.  The XPS 15z is about half a pound lighter than the standard XPS (non 'z' series) model.
The Dell XPS 15z is available starting today for $999 from Dell.com. We're hoping that Best Buy and other retailers will sell the XPS 15z in stores so consumers will get a chance to touch and feel the XPS 15z themselves.
Dell XPS z-Series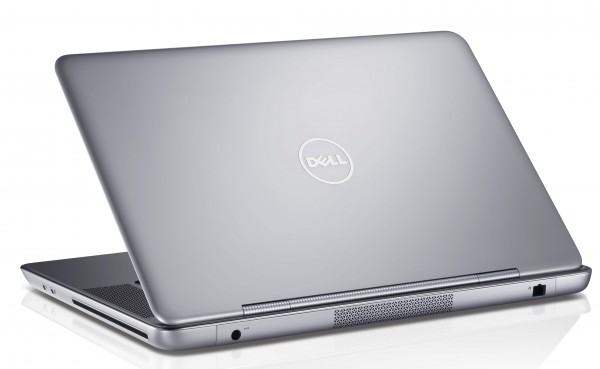 The new Dell XPS 15z, isn't alone, Dell tells us that the XPS 15z is just the first of several notebooks which will be a part of the XPS z series. According to Dell, the XPS z-series will be defined by "blending precision, craftsmanship and quality in elegantly thin design."
Like the rest of the XPS line, the z-series has much beefier guts than the average consumer notebook. Those interested in enjoying their multimedia collections, editing video and playing video games will appreciate the XPS 15z.
We've been told that the future of the XPS line looks a lot more like the XPS 15z series than what Dell currently offers.
Dell XPS 15z Quick Specs
This new notebook is packing 2nd Gen Core 2.30GHz Core i5 and 2.7oGHz Core i7 processors (dual core only) and NVIDIA GT525M GPU options with 1GB or 2GB of Video RAM, 4 to 8GB DDR3 RAM and up to a 750GB hard drive. There is a slot load DVD +/-RW Drive and a 1.3MP Webcam with dual array digital microphones.
Unfortunately, the thin design doesn't allow for a Blu-ray Disc drive.
The ports and connectivity are one area where Dell outshines Apple. Rather than copying and pasting the ports from the MacBook Pro, Dell has added 2 USB 3.0 ports, Bluetooth 3.0 and a USB 2.0/eSATA port.
Dell XPS 15z Design
In keeping with the XPS z-Series ethos, the XPS 15z has a clean look thanks to its anodized aluminum exterior and rounded edges and corners. A magnesium alloy palmrest and backlit keyboard finish off the XPS 15z's polished appearance.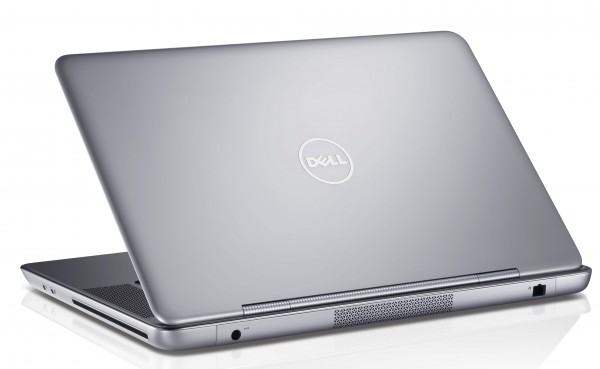 The Dell XPS 15z is .97″ thick and starts at 5.54 pounds, which if you are measuring is .02 thicker than the MacBook Pro, which is why Dell isn't claiming the thinnest 15″ notebook on the planet. Still, it is an impressively thin notebook that is able to deliver on design without also adding an inflated cost.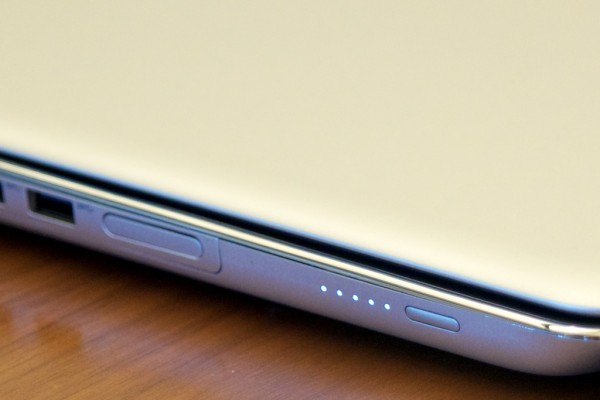 Like the 15″ MacBook Pro, the XPS 15z has a battery meter made up of a series of LED on the edge with the ports.
Dell XPS 15z Keyboard and Touchpad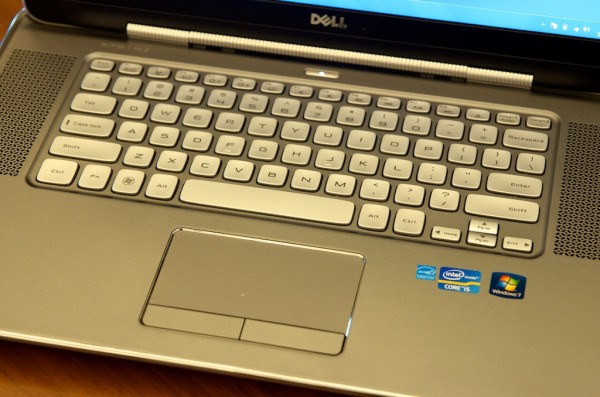 Dell is including a spill resistant backlit island style keyboard standard on the XPS 15z. The XPS15z has a multitouch touchpad that supports gestures and has two dedicated mouse buttons. The inclusion of physical buttons is probably a wise one since many PC notebooks haven't been able to integrate clickable touchpads as well as Apple notebooks.
Dell XPS 15z Display
The Dell XPS 15z has a 15.6″ display which will have a 1366 x 768 resolution and 200 nit brightness as standard, but users can upgrade to a full HD 1920 x 1080 display with a 300 nit brightness rating. The Full HD 300 nit display option will run an extra $100, but is well worth it for the higher resolution and increased brightness which will make it easier to use outdoors even though it isn't an anti-glare display.
Dell XPS 15z Graphics
On the graphics side, the XPS 15z comes with a NVIDIA GT525M GPU which can be configured with either 1GB or 2GB of video RAM depending on your needs. The XPS 15z supports NVIDIA Optimus which will automatically switch to the Integrated Intel HD 3000 graphics when less power is needed in order to save battery power. The XPS 15z also supports Intel Wireless Display 2.0, which means users can wirelessly stream HD content to HDTVs with an with an optional $99 adapter.
Another nice feature tucked into the XPS 15z's graphics toolkit is support for NVIDIA 3DTV Play which allows users to connect to compatible 3D TVs to display 3d photos, videos and games.
Dell XPS 15z Audio
The Dell XPS15z isn't just looks, Dell has included Waves MaxxAudio 3, which we heard in person back at CES and were impressed with the software's ability to really give audio a boost. If you connect to a stereo, you can get 5.1 surround sound.
The slimmer design means you won't find premium speakers, such as the JBL speakers built into some Dell models, built in however.
Dell XPS 15z  Battery Life
Being thin means that Dell needs to work to get a decent size battery in the XPS 15z. Dell has put an 8-cell 64WhR battery in the XPS 15z that is rated to last 8 hours and 22 minutes. However, like other PC manufacturers, Dell is using a synthetic benchmark that's know to overstate battery life. In the real world, we expect the XPS 15z to delver somewhere between five and six hours of Web surfing on a single charge.
The battery is not user replaceable, a trade-off that's increasingly common on thin notebooks. While this allows for a thinner design, it means that you can't lug around a backup battery or extended battery for a long day away from your home or office.

Dell XPS 15z Gallery
Dell XPS 15z Detailed Specs
Features
Specifications
Processor Options
Intel® Core™ i5 2410M Dual Core (2.30GHz with Turbo Boost 2.0 up to 2.90GHz)

Intel® Core™ i7 2620M Dual Core (2.70GHz with Turbo Boost 2.0 up to 3.40GHz)

Chipset
Intel® HM67
Dimensions (HxWxD)
Height: 0.97" (24.68mm) / Width: 15.15" (384.85mm) / Depth 10.25" (260.37mm)
Starting at Weights *
Starting at 5.54lbs (2.51 kg)*
Display
15.6 High Definition (720p) WLED with TrueLife™ (1366×768); 200-nit typical

15.6 Full High Definition (1080p) WLED with TrueLife™ (1920×1080) ; 300-nit typical

Color
Anodized aluminum in Elemental Silver; Formed aluminum base, Magnesium alloy palmrest in dark gray
System Memory
4GB dual channel DDR3* 1333MHz up to 8GB DDR3* 1333MHz; 2 DIMM slots
Graphics Options
NVIDIA® GeForce® GT 525M with 1GB graphics* memory

NVIDIA® GeForce® GT 525M with 2GB graphics* memory

NVIDIA® Optimus™ technology ;

NVIDIA 3DTV Play

Battery
8-cell/2.6Ah – 64WHr Lithium Polymer Up to 8 hours, 22 minutes* of battery life
AC Adapter
90 Watt
Hard Drive Options
7200RPM SATA HDD up to 750GB*; onboard free fall sensor
Optical Drive
Slot load 8x DVD+/-RW (reads & writes to CD/DVD) (9.5mm)
Keyboard / Touchpad
Standard full size, backlit chiclet keyboard; spill-resistant

Multi-Touchpad with Integrated Scrolling & Gestures and two mechanical buttons; 100 x 56 mm – centered on system

Connectivity Options
10/100/1000 Ethernet network standard, opt external USB Modem

Intel® Centrino® Advanced-N 6230 802.11 agn (2×2), Bluetooth 3.0 (not available in Russia), Intel® Wireless Display ready*

Sound
High Definition Audio +Waves MaxxAudio® 3

5.1 Surround sound can be supported via HDMI and 2 x Audio Jacks

Webcam
1.3MP HD with dual array digital microphones
Media Card Reader
9-in-1 supporting SD, SDIO, SDXC, SDHC, MS, MS Pro, MMC, MSXC, xD
Ports and Connectors
HDMI 1.4 (1), Mini DisplayPort (1), RJ-45 (1), headphone (1), microphone (1)

3 total USB ports; USB 3.0 (2); USB 2.0/eSATA combo with PowerShare (1)

Productivity & Entertainment Software
Dell™ Stage™ & WebCam Central, Skype™, Cozi, Adobe® Acrobat® Reader X, Adobe Photoshop® Elements, Trial 8, Microsoft® Office Starter 2010 (reduced–functionality versions of Word and Excel with advertising), Internet Explorer 8, Windows Live™, McAfee SecurityCenter trial, Dell DataSafe; Roxio Creator Starter, NVIDIA 3DTV Play
Operating System
Genuine Windows® 7 Home Premium
Services
Dell Basic 1 Year Mail-in Service and Limited Hardware Warranty* standard
Advertisement