It looks like Samsung will release a new notebook with the Google Chrome OS according to reports of a leak a Dutch site ChromeNieuws.nl (Google Translation). The original site at Google Chrome OS code site where the leak first showed up is no longer available.
Below is a screen shot of it.

The beginning of the Chrome invasion we reported before will begin with this notebook codenamed Alex. It will have the following specs:
1.5GHz Atom N550 CPU
2GB of RAM
A SanDisk SSD drive – total capacity unknown at this point
Display with a resolution of 1280×800
3G support
Synaptics TouchPad
Wi-Fi
Ethernet
Bluetooth
Namuga Webcam
Realtek ALC272 audio
Flash memory card reader
USB ports
VGA output
These details sound very netbook-like to us, although we don't know the size of the device. Because it is running the cloud-based Chrome-OS it doesn't need to be that powerful a system.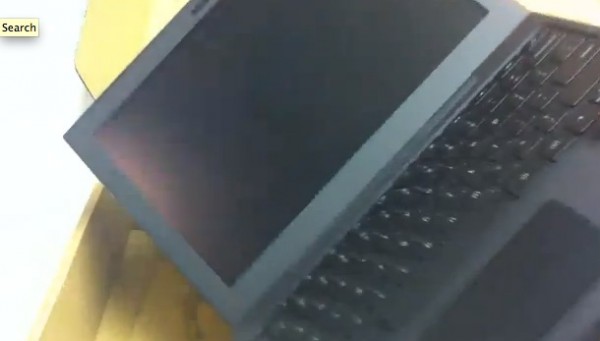 Chrome OS was developed by Google with a lot of fanfare last year when they gave away notebooks called Google Chrome CR-48 for testing last year. We got a look at one and the reviews were mixed.
Next month is the Google Chrome developers conference called I/O. Expect to hear more about this and other Chrome devices.
Will Chrome OS devices sell? That depends on two primary details – price and capability. What price point would entice you to forgo an operating system that runs everything locally for a cloud based system like Chrome? And what functionality would have to be present for such a device to sell? One possible business model would be for Google to subsidize these devices. Their business is advertising and if they can get more people looking at their ads, they make more money. Profit on the device itself is not as big an issue for Google. OEMs like Samsung need to make money. Unless Google subsidizes the cost of the notebook, this model doesn't work for third-parties like Samsung.
The other option is to include some killer feature that will draw users. Very few OEMs have succeeded in doing this kind of marketing, so we doubt this can work either unless the killer feature is simplicity. If you can make a notebook that is as simple as the iPad and cheaper, then you might have something that will draw users to buying. If Samsung can provide the cheap hardware and Google the simple interface, then a $200-$300 netbook-like device with a slightly bigger screen (12-13 inches) than most of the 10-12 inch devices out now might have a chance.
Advertisement