If you were excited to get your new 3D Gaming notebook, you may be a bit let down when you actually fire up a 3D game and start playing. According to numerous tests performed by Laptop Mag, 3D can have a huge impact in gaming with frame rates of almost half and 3DMark06 scores significantly lower with 3D turned on.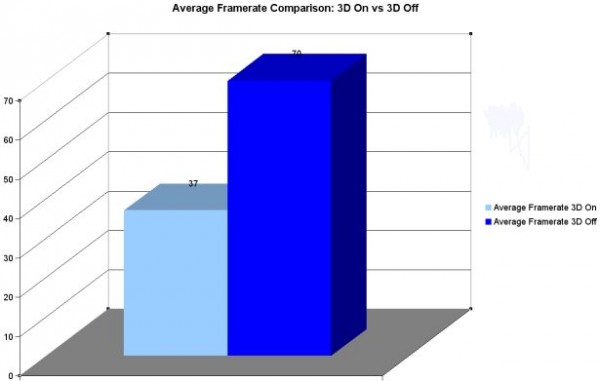 Laptop Magazine put the Dell XPS 17 3D and the HP ENVY 17 3D to the test and found that when games were played in 3D, there were significant reductions in performance on both systems. Laptop Mag notes that these notebooks are designed more for entertainment, but they illustrate the performance impact of 3D.
If you want to see the specifics, head over to Laptop Mag to see exactly how gaming is impacted by 3D. If you want to turn off 3D mode, open the Nvidia Control Panel where you can turn off 3D by unchecking the "Enable Stereoscopic 3D" option.
Advertisement