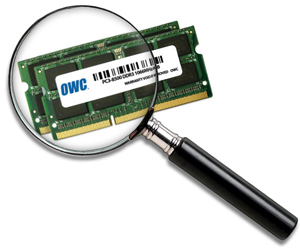 If you own a late 2008 vintage MacBook or MacBook Pro and aren't satisfied with the 6GB RAM limitation, take note. Apple released a "secret" firmware update in late 2009 which by chance enabled 8GB RAM support on select Macbook and MacBook Pro models from 2008.
You don't have to take our word for it, Other World Computing, sellers of all kinds of MacBook upgrades and accessories put the claim to the test with late 2008 MacBooks and MacBook Pros. After some testing and checking, OWC found that an EFI Firmware Update from 2009 allowed Snow Leopard to use the full 8GB RAM.
The catch, is that you need to install the newer version of this firmware update, which means doing things manually if your MacBook had the original EFI Update. OWC has you covered though, with instructions for figuring out if you have the firmware update that supports 8GB RAM, or the old version. The also provide the download for the MacBook Pro and MacBook Firmware updates so that you have a one stop shop.
The affected MacBook and MacBook Pro models include;
MacBook 13.3″ 2.0GHz and 2.4GHz
MacBook Pro 15″ 2.4GHz (All)
MacBook Pro 15″ 2.53GHz model w/ExpressCard Slot (Late 2008)
MacBook Pro 15″ 2.8GHz model w/ExpressCard Slot (Late 2008)
If you want to upgrade, you can purchase 8GB of RAM from OWC for $108, which is much cheaper than upgrading the RAM direct from Apple when you purchase a notebook.
Advertisement