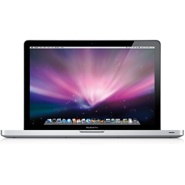 Apple hasn't announced its Black Friday deals yet, but that doesn't mean you can't get a great deal from Apple.com on a MacBook Pro. We just spotted a very well configured refurbished 15″ MacBook Pro for just $1,469. This MacBook Pro's original price was $1,999, which means you'll save $530 or 23%.
Apple completely tests and certifies all refurbished MacBook Pros. They are indistinguishable from new stock as they're held to even higher quality standards than new MacBook Pros. Apple spares no expense in refurbishing units that are returned for one reason or another, even if there's no apparent wear at first glance. Because of Apple's relatively restrictive return policy, these machines are barely used. In fact, some Apple employees have explained to us that MacBook Pros must go through the refurb certification process even if the box appears unopened when a customer returns it, just in case. Apple often replaces the entire exterior of its refurbished products before repackaging them.
Apple's refurbished products carry a full one year warranty and are eligible for Apple Care for up to three years of protection.
At $1,469, this 15″ MacBook Pro is a viable alternative to a 13″ MacBook Pro with much less power. If you plan on editing a lot of videos, playing video games or performing processor-intensive tasks, you'll be better suited with a more powerful processor and a larger display. It's not as mobile as the 13″ MacBook Pro however. It's also not the most current 15″ MacBook Pro. The latest generation of 15″ MacBook Pros come with Intel Core processors and start at $1,799.
The $1,496 MacBook Pro comes with the following specs:
15.4-inch LED-backlit glossy widescreen display
4GB memory
320GB Hard Drive
8x SuperDrive (DVD±R DL/DVD±RW/CD-RW)
SD card slot
Built-in 7-hour battery
NVIDIA GeForce 9400M + 9600M GT with 256MB
Illuminated keyboard
Visit Apple.com to get this deal. Read more about Black Friday deals here.
Advertisement