Apple announced the first developer preview build of the next Mac operating system OS X 10.7, better known as Mac OS X Lion today right around the time it released a collection of new MacBook Pro notebooks. Mac OS X Lion was first shown off last fall, but today developers can get their hands on the newest OS X Lion features to prepare thier apps for the public launch of OS X Lion later this summer.
The new features in OS X Lion include numerous enhancements and changes to the way you interact with your Mac and will undoubtedly make for an exciting summer release.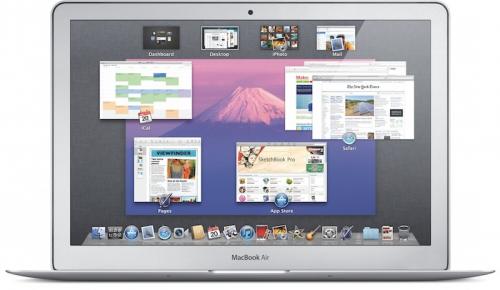 Mission Control: The unification of Dashboard, Expose and Spaces is now Mission control which provides a birds eye view of all your running apps, grouped by application type.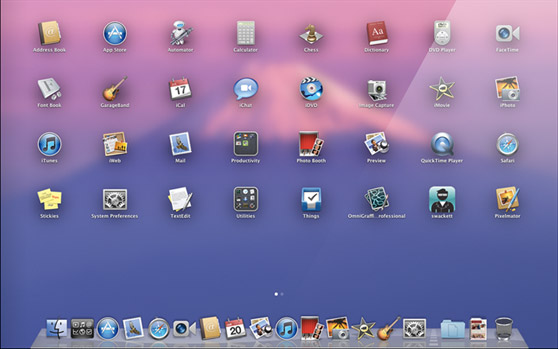 Launchpad: Launchpad shows all of your Mac apps in a full screen view that allows you to rearrange and find your favorite apps. You can also create folders of apps just like on the iPhone and iPad.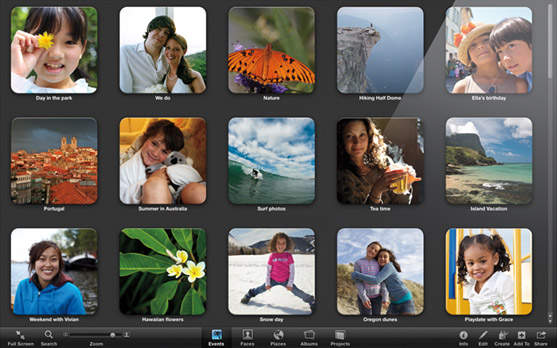 Full Screen Apps: New support for full screen apps and the support for resizing windows from any of the edges or corners.
New MultiTouch Gestures: In addition to the standard pinch to zoom gestures Apple is adding gestures that support, "swiping left or right to turn a page or switch between full screen apps and swiping up to enter Mission Control."
The following new features were described in the Apple Press release;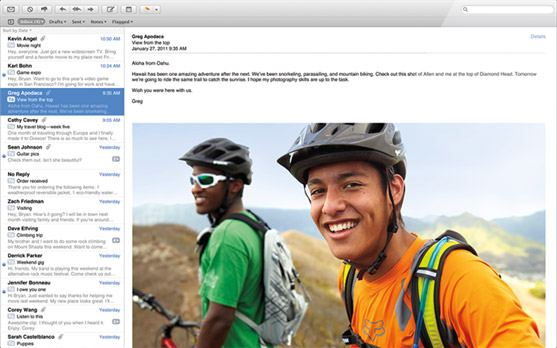 New Mail: with an elegant, widescreen layout inspired by the iPad; Conversations, which automatically groups related messages into one easy to read timeline; more powerful search; and support for Microsoft Exchange 2010;

AirDrop: a remarkably simple way to copy files wirelessly from one Mac to another with no setup;
Versions, which automatically saves successive versions of your document as you create it, and gives you an easy way to browse, edit and even revert to previous versions;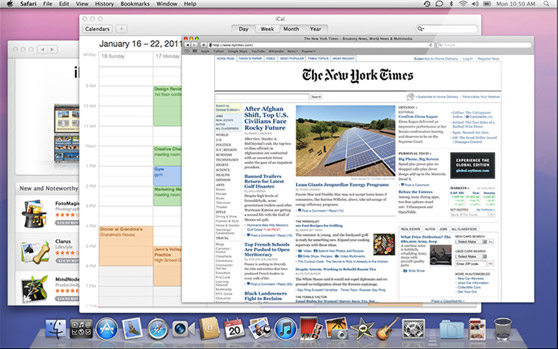 App Resuming: Resume, which conveniently brings your apps back exactly how you left them when you restart your Mac or quit and relaunch an app;
In app AutoSaving: Auto Save, which automatically saves your documents as you work;
Disk Encryption with FileVault: the all new FileVault, that provides high performance full disk encryption for local and external drives, and the ability to wipe data from your Mac instantaneously; and
Mac OS X Lion Server: makes setting up a server easier than ever and adds support for managing Mac OS X Lion, iPhone®, iPad and iPod touch® devices.
You can learn more about OS X Lion on the Apple product page.
Advertisement