Applecore has a collection of useful cord management devices for all of your mobile cords like earbuds/headphones, sync cables, and power cords. The look like their name implies – tiny apple cores. In fact the company's website shows the "history" of the apple core design culminating in their product.

The company sells three different products. For $1.99 you can have the "Small Applecore" which is designed for your earbuds, headphones or other very thin cords. The "Medium Applecore" is $2.99. It is meant for things like a syncing cable for your iPod, iPhone or iPad. It could also be used for thinner needs. The "Large Applecore" is intended for household appliance power cords, like a lamp cable. It is $4.99. We could see this being used for beefier cables too.
All three sizes come in black, white, red, yellow, orange and green.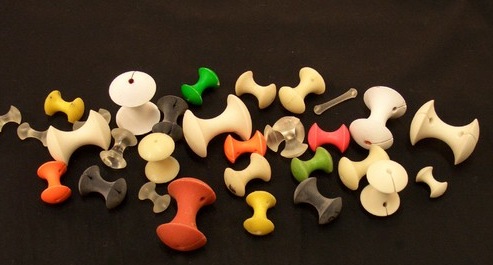 For the price these look like a good solution. We've tried a number of things from fancy cable managers for your MacBook to simple retractable cables. But simple seems better. The slot in the top and bottom of the core is the key to these working.
Advertisement