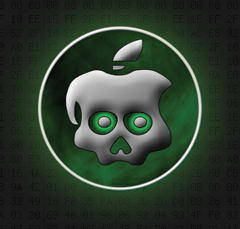 For iPad, iPhone and iPod Touch owners that have been waiting for an untethered jailbreak solution for the iOS 4.2.1, it's time to rejoice. GreenPois0n announced Saturday that users can now jailbreak their iOS devices without the need to connect to a computer every time the device restarts.
The new version of GreenPois0n is available for download now and will allow you to jailbreak your iOS device running the latest 4.2.1 software in a few easy steps from a Mac, Windows or Linux Computer.
Why Jailbreak your iPhone or iPad?
There are many reasons users jailbreak their iPhones, iPads and iPod Touches; but the primary reason is to gain access to apps that aren't on the iTunes App store. Examples include enabling WiFi Tethering (which is already available on the Verizon iPhone and rumored to be on the way to the AT&T iPhone) and the ability to customize the user interface.
With a new version of iOS rumored to arrive shortly you may want to hold off and see if the new features are things you have wanted since jailbreakers usually need to wait a little while before upgrading unless they want to lose their new features.
Should I Jailbreak my iPhone, iPad or iPod Touch?
If you are worried about your warranty you may want to skip on jailbreaking. Even though it is legal to jailbreak your device, you still void your warranty with Apple. In most cases you can reset your iPad and go back to a stock experience before taking your iPhone or iPad in for service, but you still take a small risk by jailbreaking.
With new features around the corner we recommend that average users wait a week or two before jailbreaking, While it's easy and almost always reversible, many users don't need the extra options and will be better off with a standard iPhone or iPad.
If you're an advanced user that wants more control of our iOS device, then go ahead and jailbreak, just be sure you know it voids your warranty.
How to Jailbreak your iPhone, iPod Touch or iPad with iOS 4.2.1 Untethered:
Before you proceed, make sure you back up your iPhone or iPad.
Next up, download the GreenPois0n tool.
Follow the on-screen instructions to Jailbreak your iOS 4.2.1 device
Install Cydia and enjoy.
For more detailed instructions on Jailbreaking visit ReadWriteWeb.
Advertisement