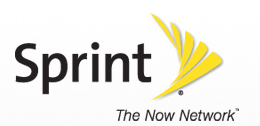 If you've been looking for a way to save 10% off your monthly Sprint bill you need to check out Sprint's Credit Union Discount Program. The program is open to members of any credit union nationwide and offers 10% savings on most regularly priced Sprint service plans and additional discounts.
The Sprint credit union saver program doesn't just offer 10% off most consumer plans, it offers 15% off many corporate plans. Other discounts include waved application fees and waived upgrade fees as well as discounts on phones. The discounts also cover most monthly recurring charges such as data or texting.
Unfortunately the savings are not compatible with the SERO or Simply Everything plans.
If you aren't a member of a credit union you can join one easily. Most credit unions offer free membership to anyone who lives, works or worships in their community. You can also join different credit unions if you belong to specific groups. Most of the time you will need to put $25 in a savings account for membership, but after that you're good to go.
To sign up for the Sprint credit union discount visit cuSaver.com or call (877) SAVE-4-CU and tell them you're a "Credit Union Member," and ask to be attached to the NACUC Corporate ID.
Advertisement