If prefer using a rich email client for messaging and calendaring, but you want to use your favorite Web Mail service with it, you can. In this article we take a quick look at how to setup Googles popular Gmail in Microsoft's popular Email client, Outlook 2010.
The advantages of using Gmail in Outlook include:
The ability sync and keep a local copy of your email while also keeping a copy on the Gmail server. So if you are ever offline, you can always access your messages.
The ability to use one email client with all your email accounts.
Spam protection, Outlook includes advanced tools to protect against spam and junk mail.
How to set up Gmail in Outlook:
1. Launch Microsoft Outlook (I am using Outlook 2010).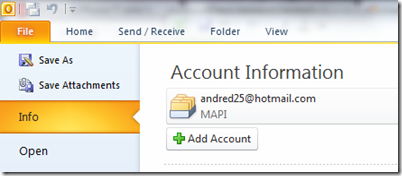 2. Click File > Info > then click Add Account.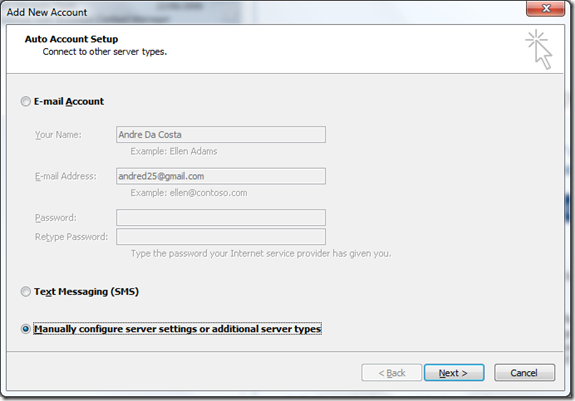 3. Select, Manually configure server settings or additional server types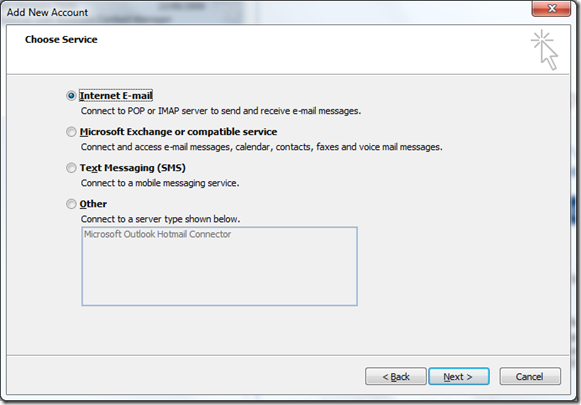 4. Click Next.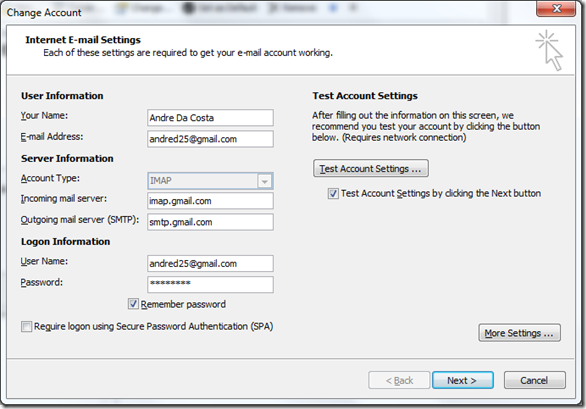 5. Enter the following information:
Your name:
E-mail AddressServer Information
Account Type: select IMAP from the list box
Incoming mail server: imap.gmail.com
Outgoing mail server (SMTP: smtp.gmail.com

Logon Information

User Name: enter your password again
Password: your password for this account.
6. Click the More Settings… button.
7. Go to the Advanced tab and enter the following information:
Incoming server must be 993, and must use SSL encryption.
Outgoing server can use 587, TLS encryption.
For the Incoming server encryption, select SSL
For the Outgoing server (SMTP) encryption, select TLS
8. Click the Outgoing Server tab.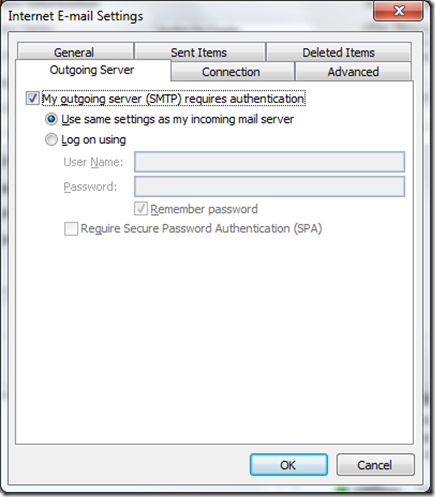 9. Check the box 'My outgoing server (SMTP) requires authentication, then click OK.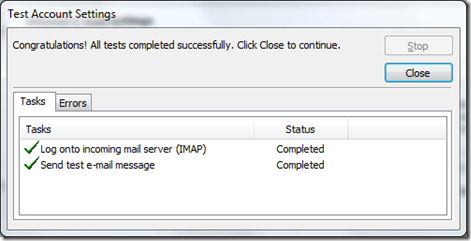 10. Outlook will run a quick test.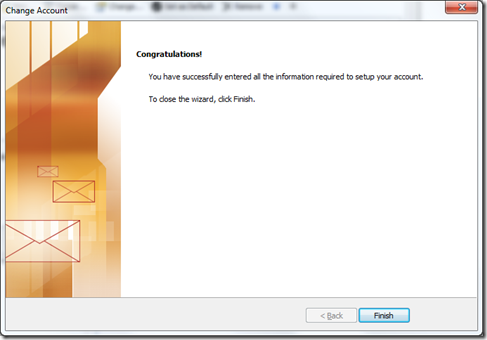 11. Click Finish to complete setup and you're ready to use Outlook to check your Gmail account.
Advertisement