iTunes got a minor update from Apple bringing it to version 10.1.2 with "… a number of important stability and performance improvements."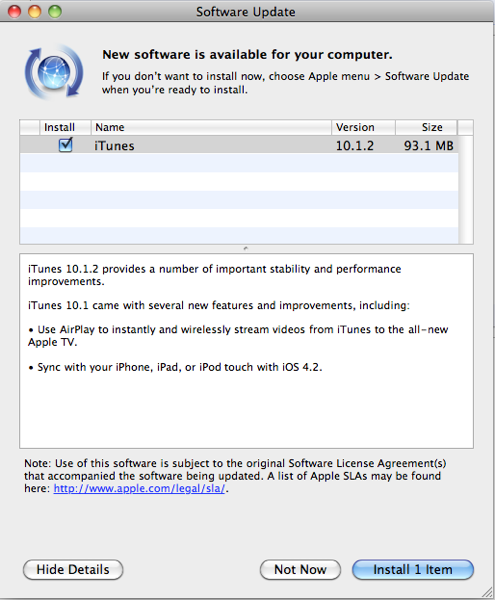 There is not much else in there, but possibly some under the hood changes to make it compatible with the new iPhone 4 on Verizon coming next month.
To get the update just run Software Update from a Mac (the Apple Menu in the upper left) or via the update menu item in Windows. Or you can go to the direct download page at Apple.
Advertisement