The interesting Notion Ink Adam tablet, an Android 2.2 tablet, is going to start shipping today. Those who pre-ordered already, will begin to see their shipping status with January dates for early orders. The tablet has an NVIDIA Tegra 2 dual-core processor and comes in versions with and without 3G. The screen is a 10" 1024×600 multi-touch display with anti-glare. It also comes with a 3.2MP camera, USB, HDMI, and a micro-SD slot.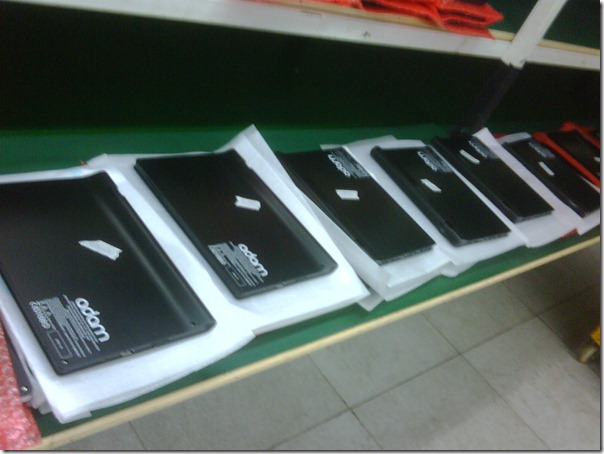 For some reason all the images on the blog post announcing this are blurry, possibly to conceal details or maybe just because the photographer is not that good.
The people who ordered one already and were originally going to receive them in February, will now get them in late January. They gave the original later date not knowing whether the FCC would OK them in time. They did and customers are beneficiaries.
Adam Promo from Notion Ink on Vimeo.
Advertisement