Plenty of smart phones have been announced here at CES 2011, but after looking through the crowd the Motorola Atrix 4G stood out as the best phone of CES 2011.
The Motorola Atrix 4G is powerful, with a 1GHz dual core processor and 1GB DDR2 RAM, 16GB on board storage and a 960 x 540 qHD screen, but that's not the only reason we chose it.
The Motorola Atrix 4G can dock into a laptop-like device to deliver a desktop experience, what Motorola is calling Webtop, including the FireFox browser. When docked in the Laptop dock or the desk stand dock you also retain access to your phone so you can use send text messages, use your apps and more.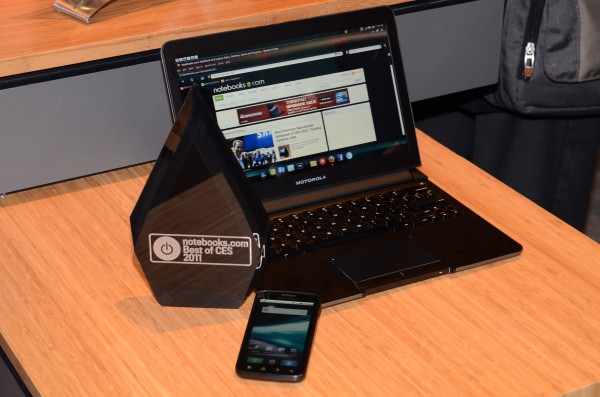 While the phone is one of the most powerful smart phones we've seen at CES this year the ability to use the phone as a replacement for your netbook or ultraportable laptop has the potential to change the way users look at their mobile workflow. We really like the ability to choose which way you will use the device during your day or a trip, rather than committing to a specific device.
To get a better idea of how the Motorola Atrix 4G works and why we chose it as our best smart phone of CES 2011.
Advertisement