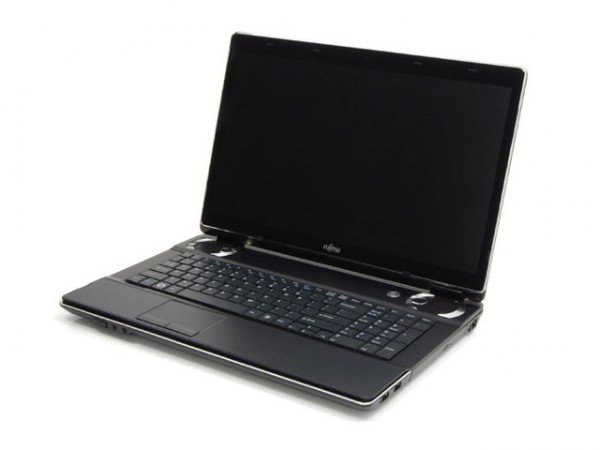 As a performance desktop-replacement system, the 17.3-inch HD+ widescreen Fujitsu LifeBook NH751 will be a multimedia powerhouse with its Intel Core i7 quad-core CPU and NVIDIA Optimus technology for graphics. The device is said to deliver outstanding sound with its integrated speakers along with a midrange and subwoofer. Intel Wireless Display technology can be used to send your picture to a nearby television for watching Blu-ray movies on a larger screen via the integrated Blu-ray drive. Starting at $1,199, this LifeBook will ship starting February.
Performance System
LIFEBOOK NH751 Notebook: Multimedia desktop replacement
• Intel® Core™ i7-2630QM Processor (Quad Core)
• 17.3″ HD+ Widescreen LCD
• Enjoy high-definition movies on integrated Blu-ray drive
• Outstanding sound quality with integrated speakers, midrange and subwoofer
• Outstanding performance with NVIDIA® Optimus™ technology, when needed, while extending battery life
• Wirelessly connect to TV with Intel Wireless Display
• Priced starting at $1,199(1). Available February through the Fujitsu website (www.shopfujitsu.com) and select retailers/etailers(2).
Advertisement