When it comes to general consumer laptops the market is flooded with mid-range notebooks in the $500 to $700 range that have very similar features and specs. In this crowded arena it can be hard to stand out, but the Sony VAIO EB series did just that earning our pick for best Mid-Range Laptop of 2010 as part of our Best of 2010 series.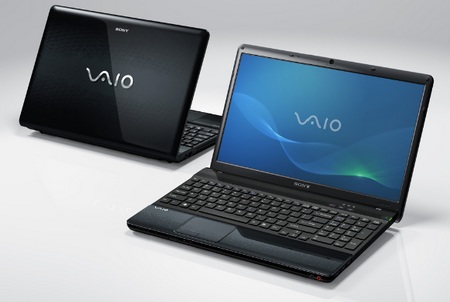 The VAIO EB is a 15.6″ consumer laptop with several processor options and configurations, but for the Best of 2010 we specifically like the Sony VAIO EB VPC-EB33FM/BJ model which can be purchased from BestBuy for $649 but we have seen it as low as $599.
This specific VAIO comes with a 2.4GHz Intel Core i3 processor, 4GB RAM, a 500GB hard drive, support for Intel Wireless Display and dual layer DVD drive. There is also a webcam and built in microphone rounding out the package.
With these specs and a nice build quality the VAIO EB this notebook is perfect for home and student users that want a general purpose machine for work and play that won't leave them waiting and wanting while running popular home programs like Word, Browsing the Internet and doing light photo and video editing on tools like Windows Live Gallery and Windows Live Movie Maker.
The keyboard was one of the nicest we have seen on a notebook in this price range and the speakers deliver a quality audio, even if it is a bit quiet. One of the downsides was the less than stellar battery life which clocked in at 3 hours and 39 minutes during our web browsing tests. Given the overall quality and features of the VAIO EB we are able to overlook the battery life.
It didn't hurt that the VAIO EB comes with an ExpressCard 34 slot, Intel Wireless Display for streaming HD video to your HDTV with a $99 adapter and WiMAx for mobile broadband connections through Clear.
For more of our Best of 2010 picks check out our Best of 2010 Series and check out our Ten Most Exciting Gadgets of 2010 where we run down the technology and gadgets that made a mark on 2010.
Advertisement