Google announced today that they are going to extend free calling from Gmail using Google Voice for users making calls within the US and Canada.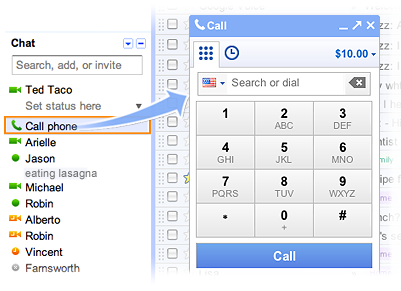 The service is simple to use. If you see the little "Call phone" item in your contacts list in Gmail it means you are read to go. Just click it and type in a number. You can use your computer's mic and speakers or a headset, which provides better quality.
For more information check out the Gmail Calling site. Or go directly to the service here. You may need to download a plugin to make it work if you have not already done so.
Advertisement