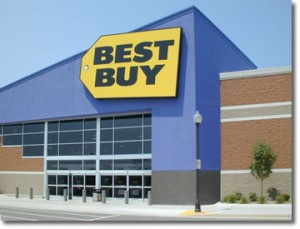 Best Buy announced today that it was doing away with one of the worst retail practices we know of — restocking fees.
Restocking fees had been charged on numerous items if they were returned after being opened such as laptops, HDTVs and other gadgets. This policy was in place to discourage consumers from "borrowing" a gadget for the weekend but often hurt normal shoppers who had to pay 10% to 15% when they returned an open item.
The new policy covers items sold since November 17th and users who have already returned an item purchased on or after that date can visit their local Best Buy for a refund.
Best Buy provided the following statement regarding the change,
Best Buy continually listens to our customers, and they told us they want to give confidently this holiday season and every other day of the year —and with that comes easier returns. Effective Saturday, December 18, Best Buy is improving its return policy by removing restocking fees for all products except special orders.
GottaBeMobile informs us that the restocking fee will no longer apply to the following categories:
Computers (including notebooks, tablets and iPads), projectors, camcorders, digital cameras, radar detectors, GPS navigation, in-car video systems, DJ equipment and lighting, or Pro-Audio equipment.
We are happy to see this new policy in place in time for the holiday season and hope it leads to more shoppers taking a leap on a gadget they like without worrying about paying a big fee if they get a dud device.
Advertisement