Best Buy will be selling the Nikon Coolpix P100 camera for $349.99 on Black Friday, a $50 discount from its standard price. The retailer will also sell a Nikon Coolpix P100 bundle for $399.96 that includes an extra battery, 8GB SanDisk SDHC memory card and carrying case.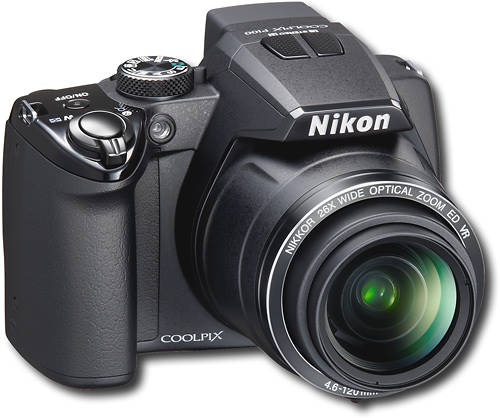 The Nikon P100 is a 10-Megapixel camera with a built-in 26x optical zoom. The P100 has a longer zoom range than most other consumer cameras, which is actually usable. Many point and shoot cameras feature long 'digital zooms', which simply crop the image at its longer reaches. If you plan on shooting people, such as your child performing in a holiday play, you'll want a camera with a long optical zoom like the P100.
The camera features intelligent image stabilization, 9-point auto focus and 17 scene modes to make it less work to snap high-quality photos.
The Nikon P100 is also capable of shooting HD movies and displaying them directly to your HDTV via an integrated HDMI port.
It's important to note that while the Nikon Coolpix P100 may look like a DSLR camera at first glance, its lens is NOT interchangeable. If you're looking for more flexibility you may want to upgrade to the Nikon D3000x or one of Canon's products.
Visit Notebooks.com's Black Friday page for more deals. You can also see all of Best Buy's Black Friday camera deals here.
Here's a video overview of the Nikon Coolpix P100:
Advertisement