Amazon Black Friday deals are now up and ready for purchase at Amazon.com including some incredible deals on HDTVs, computers and videogames. Amazon is also discounting Apple laptops this week across the board including Black Friday deals on the MacBook, MacBook Air and MacBook Pro.
These Apple Black Friday Deals are in line with the discounts we have seen at other retailers like Mac Mall and Best Buy where you can get a $100, $125 or $150 gift card with the purchase of a MacBook or MacBook Pro.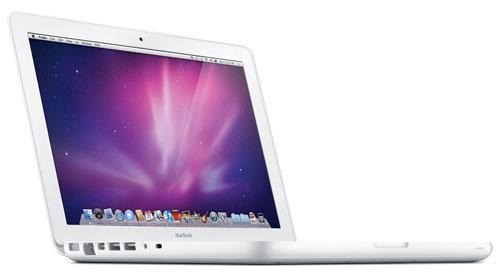 MacBook MC516LL/A 13.3-Inch Laptop for $939 ($61 off)
This entry level MacBook Pro comes with 2 GB of RAM and a 250GB hard drive as well as an older Intel Core 2 Duo processor, but it has enough power to handle the needs of most entry level Mac users. It can deliver decent iLife '11 performance and gets 10 hours of battery life which makes it a great fit for many students. You can currently get the same MacBook from Best Buy for $999 with a $100 gift card good on a future purchase which is a better deal if you will use the gift card.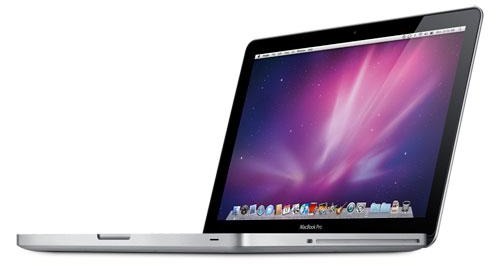 MacBook Pro 13-inch 2.4GHz MC374LL/A for $1,112 ($86 off)
If you want to a deal on the 13″ MacBook Pro, then this model is the cheapest we found on Amazon.com. It also uses an Intel Core 2 Duo processor and a 250GB hard drive, but it comes with 4GB of RAM and a unibody construction. This MacBook Pro model is not part of the Best Buy gift card promotion.
MacBook Pro 13-inch 2.66GHz MC375LL/A for $1,429 ($70 off)
The next step up is the slightly faster 2.66GHz MacBook Pro 13″ model which can be had for about $70 off at Amazon. This model also has a slightly larger hard drive. In our opinion you will be better off dollar-wise picking up the previously mentioned MacBook Pro 13 for $1,112 rather than paying a huge premium for not much in terms of increased power. If you do want this model, Best Buy's gift card promotion will net you a better deal.
MacBook Pro MC371LL/A 15.4-Inch for $1,705 ($93 off)
If a larger screen is what you want, the base 15″ MacBook Pro is available as part of this promotion. It comes with 4GB of RAM and a 320GB hard drive as well as an Intel Core i5 processor and switchable graphics which will give you the extra graphic power when you need it and provide a more battery friendly version when you don't need power. The Intel Core i5 processor is much faster than the Intel Core 2 Duo you will find in the 13″ MacBook Pro. This model offers a 1440 x 900 resolution screen, but not the optional upgrade to 1680 x 1050 that you can score direct from Apple.
If you are Good with a gift card, Best Buy's offer beat this by about $37.
MacBook Pro 15-inch 2.53GHz MC372LL/A for $1858 ($140 off)
This MacBook Pro is a step up from the $1,705 model but like the 13″ MacBook Pro upgrade you're not getting a whole lot more for your money. Yes, a slightly faster processor and a larger hard drive, but you can purchase a new hard drive relatively cheap online.
MacBook Pro 15-inch 2.66GHz MC373LL/A for $2,043 ($155 off)
If you want to upgrade form the base 15″ MacBook Pro, you would be well served to look at this model which features a fast Intel Core i7 processor and a 500GB hard drive in addition to the switchable graphics that help to preserve battery life.
If you are doing serious photo or video editing then this is the model for you, but you may be better served ordering direct from Apple and adding a high res (1680 x 1050) screen.
This is one of the areas where Amazon beats Best Buy with a $155 discount, compared to the $150 gift card offered by Best Buy.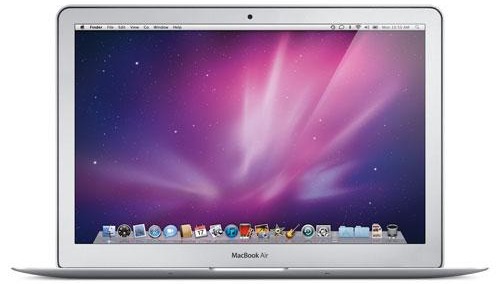 MacBook Air MC505LL/A 11.6-Inch w. 1.2GHZ 64GB SSD 2 GB RAM for $979 ($20 off)
The base model MacBook Air has a pretty slow processor which means while it will run iLife '11 apps OK you will need to wait longer than if you had a  high end MacBook Air or even when compared to the entry level MacBook. That said, this is a very portable machine with 5 hours of battery life, a high res (1366×768) resolution and  a usable keyboard. If you want the entry Level MacBook Air, remember students can score it for $949 from Apple.
MacBook Air MC506LL/A 11.6-Inch w. 1.4GHZ 128GB SSD 2GB RAM for $1,160 ($38 off)
The next step up is a slightly faster MacBook Air with double the storage. You should notice the speed bump and if you have a lot of files to carry around you will appreciate the extra drive space.  This model also has a 5 hour battery life, high res (1366×768) display and a very usable keyboard.
MacBook Air MC504LL/A 13.3-Inch w. 1.86GHz 256GB SSD 2GB RAM for $1,549 ($50 off)
If you need a bigger screen with lots of workspace and the chops to handle most web worker tasks then this MacBook Air with a 13.3″ (1440×900) display is a good one to look at. The processor will handle iLife '11 apps well and even make quick work of short iMovie projects (thought it's not the best choice for a video pro). With 256GB of Flash storage you also have a lot of room as compared to the entry level MacBook Air 13.
Advertisement