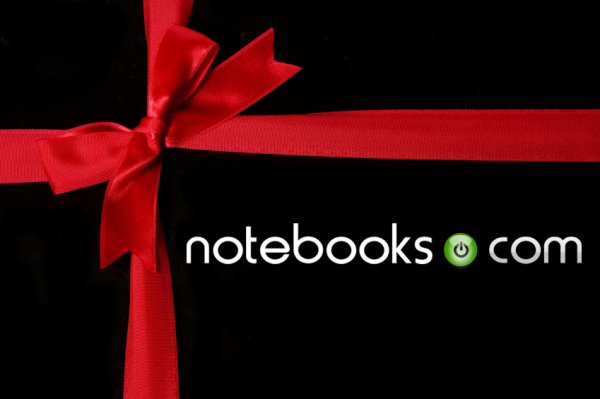 With all that moms are asked to do today, they deserve a special gift. Gadgets and electronics are great gifts for almost anyone. So we put together a list that fits most budgets. Many of these will appeal to your mom regardless if she is a tech savvy lady or not.
Thanks for checking out the Notebooks.com Gift Guide 2010 series. We want you to have a great holiday season so we have pulled together a collection of gift guides that make it easier to shop for everyone you know. These gifts have been hand picked by the staff at Notebooks.com and have been deemed worthy of giving to someone you care about.
GelaSkins makes skins for many electronic devices, including the iPhone 4. If you can plug it into the wall and it has a chip of some kind it likely has a GelaSkin designed to cover it and offer a little protection.
The GelaSkin pictured above is designed for the iPhone 4. It not only covers the front and back of the iPhone but comes with a matching wallpaper to make it look like the skin covers the entire front. There are a lot of different designs, but if you like you can also customize one with your own image. Have the kids draw a picture on the computer or scan it and upload it for mom. Or you might want to use a photo of the family.
The best way to do it might be just to buy her a gift certificate for her, which are available in $25 increments up to $100.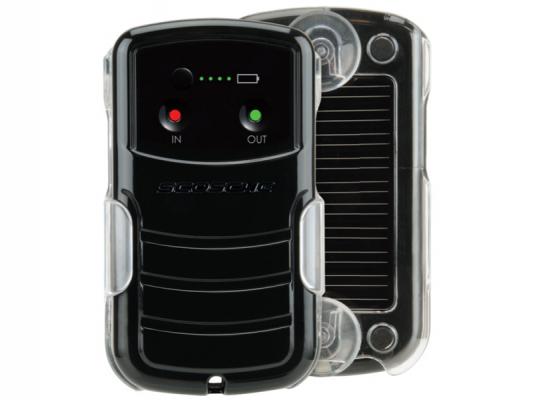 If mom already has an iPhone or some other device that charges via a USB cable, then this little gadget might be the perfect thing. It accepts any USB power cable and gives it a charge from the solar cells attached to a 1500ma lithium-ion battery. It also has it's own power cable for when there is no sun to provide electricity. It comes with a windshield suction cup mounted cradle, the charger and a cable. Pick up a USB to cigarette lighter adapter and she can also plug it into her car for additional powering up options even in dark.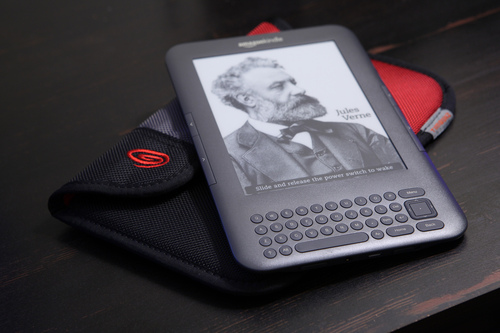 The Kindle changed the book market and now you can let it change the way your mom reads. She will love being able to carry multiple books in something size of a paperback. It is extremely simple to use and most people who read on one say the text is clear and easy on the eyes. For those with visual impairment the text can be enlarged to make it more readable. There is a version that can access the Kindle store over the Whispernet, a cellular data network dedicated to the Kindle service. But we don't think it is necessary so long as mom has a Wi-fi network readily accessible. If she doesn't pay the extra $50 and it becomes even easier to use. And don't forget to load a few books on it for her and get a case to protect it.
We really love the bags and cases that Waterfield Designs makes. They are hand-stitched quality and high-end looking. The Muzetto is a vertical bag with lether trim and and plenty of room. The flap covers the computer and peripherals inside and the shoulder strap makes it easy to carry. They fit every thing from 10-inch netbooks up to a 15-inch laptop. But if you don't like the one we picked out, hit the link and search through all the bags and cases to find just the right one for your mom. They have them in all sizes and usually about six different colors.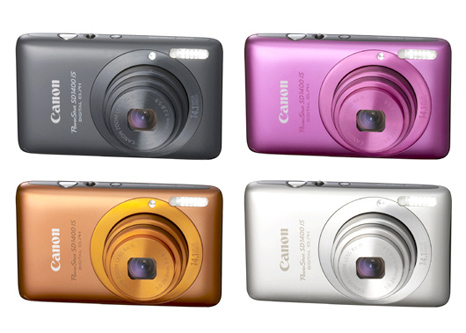 Canon makes great point and shoot cameras that are simple to use and take very good pictures. The PowerShot 1000 series brings simplicity to a new level as they are truly point and shoot. The 1400 has image stabilization, shoots in three modes (a very simple point and shoot, slightly more advanced mode with more settings, and HD video). The 4X optical zoom is pretty good for a camera of this size. The really attractive feature is the size. It is smaller than a deck of cards and comes in four colors, pink, black, silver and orange. A number of our product images are taken with the earlier version of this camera. Don't forget an SD card and a protective camera case to go with it.

If mom has been espeically good this year, then she deserves something truly luxurious like the Apple MacBook Air. There are a few different models, but we recommend the faster processor (Intel Core 2 Duo 1.6GHz), 4 GB of RAM and 128GB SSD. The MacBook Air is extremely thin at less than an inch at the thickest point and only .11 inches at the front edge. The beautiful 1366×768 display is excellent. It has Bluetooth and Wi-fi and pretty good battery life, at 5 hours. It does come with a few compromises like no optical drive and connecting to an external display or proejctor will require a $29 adapter. But we think mom will really appreciate you and this gift will certainly put you at the top of her favorite child list, which can't hurt when the holiday baked goods come out of the oven.
Advertisement