Best Buy will be selling the Sony BRAVIA Sony BRAVIA KDL46EX400 HDTV for just $698 on Black Friday. This is just over $150 off this HDTV's regular price of $849.99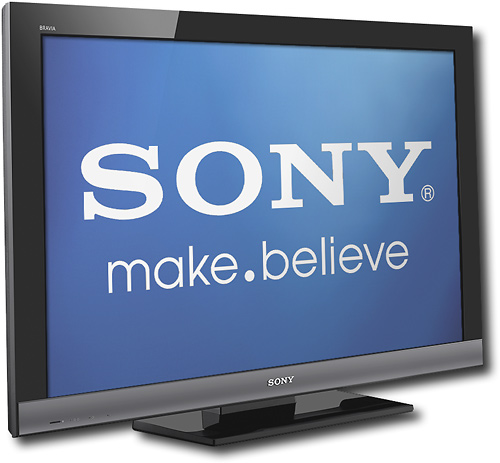 The Sony BRAVIA KDL46EX400 is a 46″HDTV that uses LCD technology. It displays video at up to 1080p, which is exactly what you need if you plan on using it with a Blu-ray disc player or getting the most out of your TV service.
This HDTV has plenty of inputs and outputs for all of your peripherals. There are four HDMI ports (two on the side, two on the rear), two component video (rear), two composite video inputs (one side, one rear). There are two audio outputs, including one digital output for modern receivers. There's also a VGA input port and a USB 2.0 port so you can display images from a digital camera.
This Black Friday special is a mid-range HDTV and while just about anyone will enjoy watching movies in front of it, it doesn't have features found in more expensive models. For example, the picture refreshes at 60Hz (60 cycles per second), while more expensive models refresh at either 120Hz or 240Hz. It also doesn't utilize LED backlighting or incorporate 3D technology.  It also is not Web connected, like many newer HDTVs.
It's certainly impressive that you can pick up this HDTV for just $698 on Black Friday, but we recommend keeping your eyes and options open. HDTV prices are falling dramatically and may continue to do so throughout the holiday season and beyond. There's an over supply of LCD panels (the critical component of most HDTVs) that is driving prices down. For a purchase this large we recommend putting your family's TV needs first rather than going out to spend a certain amount of money. Many families are looking at 3D HDTVs, which can be had for a bit more, or smaller HDTVs, which cost significantly less.
You can find more Black Friday 2010 HDTV deals from Best Buy here.
Advertisement