Slide on iPhone 4 cases could be causing scratches that eventually lead to the glass on the back of the phone to crack. Ryan Block of gdgt is reporting that many Apple stores are no longer carrying the style of case that will slide onto the iPhone 4, similar to the BubbleSlider case from Hard Candy that we reviewed back in July.
The reason is the cases could potentially scratch the back of the glass if a piece of hard sharp debris gets lodged in the case as the user slides the case onto the iPhone 4. These scratches can develop over time into a crack like the one in the picture below from Engadget's report of the story.
Block is citing sources both inside and outside Apple" who say the engineers at Apple found out about the issue and are now in a panic to preempt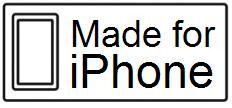 any" potential negative results like the antenna fiasco. Their answer is to stop offering the cases in their stores and no longer licensing them as made for iPhone" which is a special sales program that brings in 10-15% of the sales of such licensed accessories from third-party vendors.
In our tests of the HardCandy Bubble Slider case we had absolutely no such problems after weeks of constant use and repeated removal and reapplying the case.
If you have a nice case that you like the BubbleSlider, the common sense solution is not necessarily to replace it. Just be sure it is free of particles that could cause scratches before sliding it onto your iPhone 4.
Advertisement