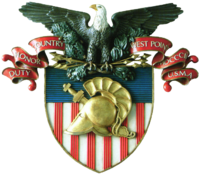 The West Point class of 2014 will once again be using Dell business class notebooks, specifically the Dell Latitude E6410, to get their work done in the classroom and in the field after graduation. In a release Dell announced that the academy had selected the Dell E6410 for the incoming class, the 10th class to receive a Dell notebook.
In addition to the durable and secure E6410 that is meant to last the entire four years a cadet is at the school, each cadet will be using a 22″ Dell E2210H monitor, dock and Lexmark printer to facilitate a better studying environment.
Unlike your traditional back to school laptop these E6410 notebooks are specifically designed to be durable and offer a secure computing environment that the students will use in the classroom and after they enter Army. The inclusion of a monitor and docking station is an important ingredient in an ergonomic computing environment and should help the cadets focus on their studies instead of a neck ache from laptop-itis.
Business class notebooks like the E6410 aren't just for cadets. Consumers looking for a more durable machine with a longer life-cycle than the notebooks lining th shelves at Best Buy can also benefit from the more durable design and four to five year planned life span.
For more info on how business class notebooks are different from their consumer counterparts look at our past comparison of 10 Ways Business Netbooks are Different from Consumer Netbooks.
Advertisement