Recently medical experts from the University of North Carolina School of Medicine issued a warning about Laptop-itis — a health issue that arises from poor posture when using laptops and is characterized by headaches, soreness and a tingly feeling. These symptoms are a precursor to larger issues like back problems and carpal tunnel syndrome.
Laptop-itis isn't limited to college students but the popularity of laptops combined with busy on the move students and dorm room regulations that prevent many ergonomic accessories accentuate the problem.
Given the nature of a dorm room, we set out to figure out the best way to create an ergonomic workspace working within the limits of a typical dorm room. That means no drilling into walls and limited space as well as a limited budget. You can pick and choose from the following items to achieve an ergonomic workspace for as little as $50 for a stand and a keyboard or invest $300 in your health and have the most ergonomic dorm room out there.
The first rule we want to get around is the inability to drill into a sturdy structure. We will do this by adding a loft to our dorm room. The easiest, and cheapest, way to get a loft is to purchase one used at your university since you'll know that it fits the beds, but making one isn't that difficult and you can customize the setup to accommodate your ergonomic setup. For more details on building a loft find the measurements of your dorm from the student life office on campus and then visit Instructables for a plethora of loft plans.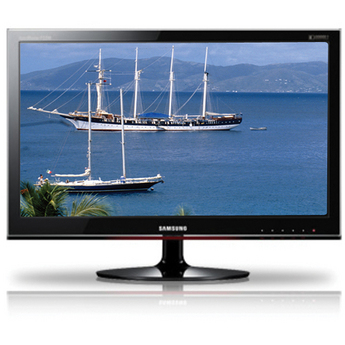 Next up is finding a cheap monitor. You can look locally but it is hard to beat the prices of monitors from Geeks.com. If you want an excellent monitor at a great price, check out the Samsung SyncMaster P2350 which we recently reviewed. When looking for a monitor you don't need to pay too much attention to the base, just make sure it has standard VESA mounts, which most monitors do. You should be able to find a 21″ to 24″ monitor for around $150-$225. If you want to double your value you can pickup a small HDTV to mount under your loft in case you want to watch TV while your roommate is using the big screen.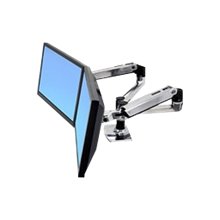 Next up we'll need a mount that supports the weight of your monitor. There are several mounts that will fit your needs but if you are able to afford one that is adjustable in numerous ways you'll be thankful later. One of the top brands is Ergotron which offers a wide array of mounts that could be bolted to your loft. If you are looking for a cheaper mount you may have to sacrifice a few articulation points but you can find a wide selection at ProVantage or CyberGuys.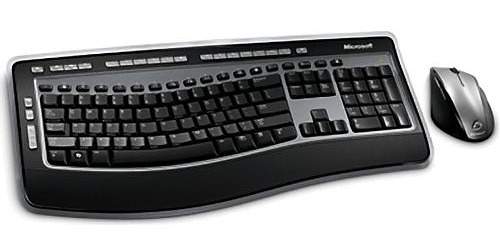 Along with your mounted monitor you'll want to find a good mouse and keyboard to provide a better workstation while you're in your room. You can find many models, but the Microsoft keyboard models offer a comfortable typing surface at a reasonable value. You can pick up the Microsoft 6000 Wireless Mouse and Keyboard for just $26.99 right now.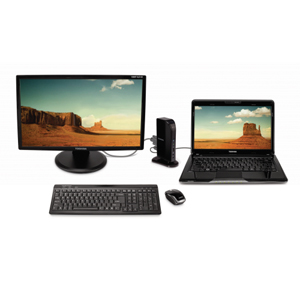 If you plan to hook all of these things to your notebook, but don't want to be tethered to your desk be 15 cords than you should check out a notebook dock that will allow you to connect USB peripherals and a monitor to your laptop with one cord. One of these universal notebook docks we showcased earlier this month would be a great choice.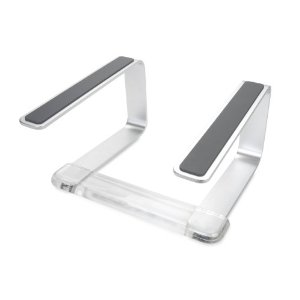 If all of this is too expensive or too much work then you should at least check out the HP USB Media Dock or a similar laptop stand an external keyboard which will bring your screen to the correct height and  provide a better typing experience.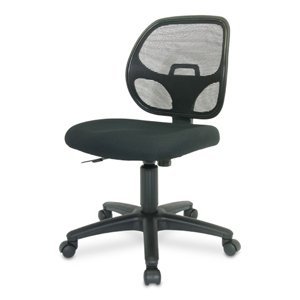 While you're at it stick that wooden dorm room chair in a corner and pick up an ergonomic office chair that allows you to sit with 90 degree angles at your elbow, waist and knees. Prices will vary, from next to nothing to more than you spend on books but if you look around you can find a good deal on an office chair that will last you though your college career.
However you go about preparing your dorm computer setup for the coming year you'll appreciate the effort when you don't have back pain and tingly fingers at midterm time. While it may look like a large cost up front, keep in mind all of these items should last you at least 4 years and at the end of college you can always sell your loft to the next incoming class.
Advertisement