Google wants to help parents and guardians protect their children as they use the Internet by setting up a new Family Safety Center web site. The purpose of the site is to educate adults on ways they can protect children in their care.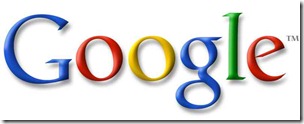 From the Home page on the site Google states the following goals for family safety.
Provide parents and teachers with tools to help them choose what content their children see online
Work closely with organizations such as charities, others in our industry and government bodies dedicated to protecting young people
Offer tips and advice to families about how to stay safe online
Eric Schmidt, CEO of Google, says in the video below: If they're awake, they're online." So these tools can help while using Google's services.
Aside from tips via video, parents and adults will find out about the safety tools, like the safe feature in the Google Search settings. There is also a link to report abuse from nefarious people wishing to do others harm via the Internet.
Google brought help in from outside with links to how partners" can help. This includes advice on subjects like sexually explicit material, dealing with strangers online, sharing too much personal information, cyber bullies, vulgar language, sites pushing things like eating disorders or drug use, and malware.
There are also links to tools that are safe for kids, like Connect Safely's videos about online safety and iKeepSafe's Faux Paw, a Websurfing Techno Cat" that teaches kids about Internet safety.
Advertisement