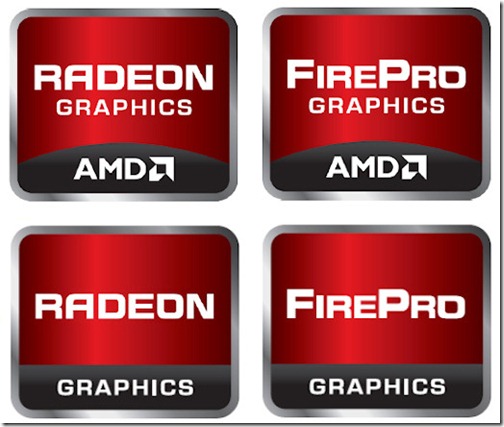 When AMD bought graphics card maker ATI, the result was an awkward double branding of AMD and ATI that as it turns out confused consumers. But AMD has decided that one acronym is enough and will be dropping the ATI name from the company's graphics processors.
However, the familiar mobile graphics title Radeon will live on as the "AMD Radeon"  brand.
In the not too distant future AMD plans to release a new pairing of both microprocessors and graphics chips together on a single chip. The marriage of AMD CPU and Radeon graphics, dubbed Fusion by AMD, would likely be more confusing with both AMD and ATI brands; based on the company's consumer tests.
Soon the ATI Mobility Radeon chip that we are so used to seeing in notebooks will instead have the AMD name. When the CPU and GPU come together we hope that consumers will see slightly lower prices too.
Along with this name change the Fusion name that stood for this marriage of the two chips into one will be dropped and the technology incorporated into the AMD Vision program.
Advertisement