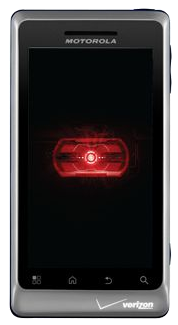 The Motorola Droid 2 is now available from Verizon and the Droid 2 product page finally confirms many of the rumored specs.
The sequel to the popular Motorola Droid, the Droid 2 features the same 3.7-inch touchscreen and a slide-out qwerty keyboard, which has been redesigned to be more ergonomic.
What's New:
3G Mobile Hotspot – Connect up to five devices
5-megapixel camera
DVD quality video capture
Exchange Email support
1GHz Texas Instruments OMAP processor
512MB of RAM
8GB of internal storage
8GB micro SD card pre-installed (Support for up to 32GB cards)
Flash 10.1
Skype Mobile
Blockbuster On Demand
For a video demonstrating the Motorola Droid 2's key features check out the Verizon Wireless product page.
In addition to the Droid 2 release, Motorola also announced that there will be a R2-D2 edition of the Droid 2 in September. It will be "designed to look like the trusty Droid from the film saga" and have special Star Wars content built-in.
The Droid 2 is available on the Verizon Wireless website right now for $199.99 with new two-year contract and $29.99 data plan. The new Droid officially launches in stores tomorrow.
Via Verizon Wireless, Laptop MAGAZINE
Advertisement