According to the HP Italy website we may soon be seeing the HP Mini 5103 netbook, a refresh of the HP Mini 5102 business class netbook we reviewed last month.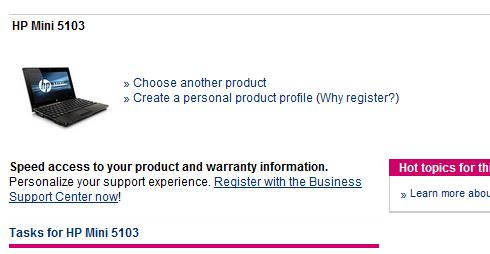 The new model looks like it will come with an Intel Atom N455 or N475 processor running at either 1.66GHz or 1.86GHz respectively and will support faster DDR3 RAM; though it's not clear that users will see a large performance bump due to these upgrades.
The HP Mini 5103 will keep many of the features that set it apart from consumer netbooks including a durable metal alloy body, faster hard drive and longer battery life. It will also likely keep the price premium that these features come with. The HP Mini 5102 had a base price of $458, compared to the starting price of $329 for the HP Mini 210 consumer netbook.
No official word on availability, though the HP Mini 5102 is no longer available for order on the HP website so we expect to see availability in the near future.
Via NetBookNews
Advertisement