HP CEO Mark Hurd resigned, effective immediately today. The CEO, who  led several  acquisitions and key hires over his five-year tenure, is  leaving  because  HP's  board of directors  found that  he violated  the company's Standards of Business Conduct as  part of a investigation into a sexual harassment claim. According to a press release, Hurd did not sexually  harass  a former HP contractor, but there were other actions that went against corporate policies.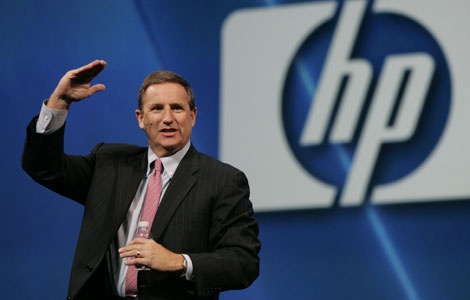 In a statement, Hurd said:
"As the investigation progressed, I realized there were instances in which I did not live up to the standards and principles of trust, respect and integrity that I have espoused at HP and which have guided me throughout my career. After a number of discussions with members of the board, I will move aside and the board will search for new leadership. This is a painful decision for me to make after five years at HP, but I believe it would be difficult for me to continue as an effective leader at HP and I believe this is the only decision the board and I could make at this time. I want to stress that this in no way reflects on the operating performance or financial integrity of HP."

"The corporation is exceptionally well positioned strategically," Hurd continued. "HP has an extremely talented executive team supported by a dedicated and customer focused work force. I expect that the company will continue to be successful in the future."
Cathie Lesjak, HP's CFO, will serve as interim CEO as the board of directors searches for a permanent replacement.
In the press release, HP stated that there would be no further changes to its leadership, which means HP's consumers will see little, if any, effect in the leadership change. The announcement  was made Friday afternoon, presumably to limit the impact of the news.
Advertisement