Jolicloud just released Jolicloud 1.0, an operating system designed for netbook, as a free download for use with your netbook.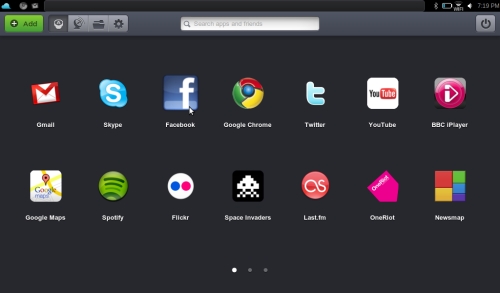 Last month, we covered Netbook News' hands-on preview of the Linux-based netbook operating system. It is designed to run on most netbooks in a dual-boot environment, meaning that users can use Jolicloud in cohorts with the netbook's original operating system, such as Windows XP. It also takes advantage of cloud-based services to back up content and conserve space on the netbook's hard drive.
Jolicloud aims to blur the line between web and native apps with its new 1.0 OS. This means that users can create shortcuts in the program launcher for websites such as Google Docs and Gmail. This is very similar to creating shortcuts on Apple iOS devices.
Jolicloud 1.0 is available in two separate downloads. One is a 16MB installer that runs on Windows XP or Windows 7, downloading and installing the operating system alongside Windows. The other download is a 689MB ISO file that can be loaded on a USB flash drive. The second option should be used to install Jolicloud 1.0 on a netbook that doesn't run Windows.
Want to check it out before downloading? No problem.  Just visit my.jolicloud.com, using the Google Chrome web browser.
Via Liliputing
Advertisement